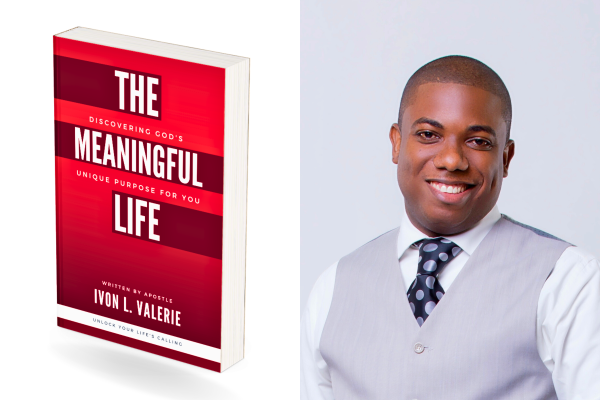 PHILIPSBURG:--- The anticipation for the release of "The Meaningful Life: Discovering God's Unique Purpose For You," a book authored by Ivon L. Valerie, is quickly mounting. The local author is set to launch his empowering book at the Sky Vogue Lounge in Philipsburg on October 28th at 5:00 PM, an event that promises to be transformational for attendees.
Ivon has expressed his gratitude for the humbling response his book has received so far, and he is confident that it will inspire a renewed sense of divine purpose and empower readers to discover their meaning in life. "The Meaningful Life" provides readers with spiritual wisdom and practical guidance to help them identify and pursue their God-given destinies. It is an engaging read that offers actionable exercises to help readers overcome obstacles like limited mindsets, distractions, and fear.
The book has generated substantial buzz worldwide, and Ivon has revealed that there are already many pre-sales for the book. Major retailers like Amazon, Barnes and Noble, Apple Books, and Rakuten Kobo offer the book in print and digital formats, and it is a must-read for anyone seeking meaning, direction, and a fulfilling relationship with God.
Ivon, the co-founder and Lead Pastor of Faith & Works Ministries in Philipsburg invites the general public to the book launching event. "Space is not an issue," Ivon said laughingly, "the event is practically on the boardwalk, so there is enough space for overflow." Ivon further revealed that the event aims to inspire attendees to embrace their true identity and walk courageously into their meaningful lives. Guests will also be able to connect with others on this journey of purpose.
This monumental event is not to be missed; attendees can look forward to a life-changing experience. Join Ivon L. Valerie on October 28th at Sky Vogue Lounge as he empowers readers to live "The Meaningful Life."