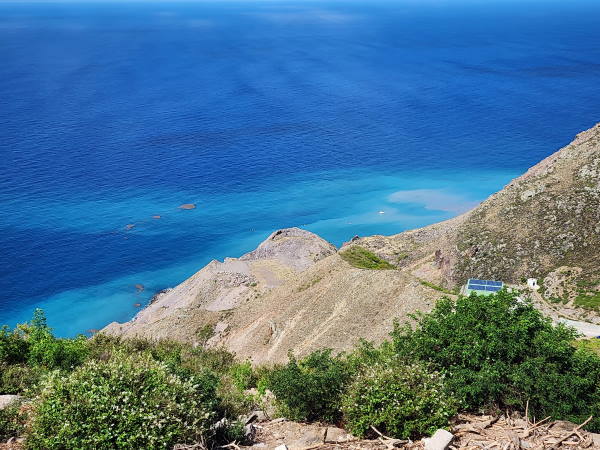 SABA:--- Due to weather circumstances related to the passing of hurricane Lee, the production of reverse osmosis (RO) water has been temporarily halted.
As a regular practice with the passing of a storm, the suction line at Fort Bay Harbor was pulled out. This is to prevent damage to the water production system. The passing of a storm causes heavy groundswells, loosening sand and silt from the ocean floor which would end up in the system if kept in operation. Preventing damage to the water production system is paramount because repairs are costly and require time.
With the cisterns at Fort Bay and The Bottom empty, it is currently not possible to provide water to people's homes and businesses. As soon as the groundswells subside, the water production will resume and when the cisterns have filled up, the water trucks can again provide service. The Public Entity Saba is keeping a keen eye on the situation and will inform the public when the water is ready for trucking. Residents are urged to conserve water.
The Public Entity is planning a project to build a more weather-resistant water intake system to prevent situations as the current one from happening in the future. Funding is available from the Ministry of Infrastructure and Water Management (IenW) for this project which is aimed to start before the end of this year.