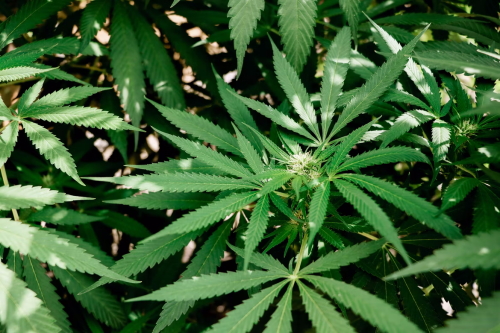 PHILIPSBURG:--- Minister of VSA Omar Ottley announced on Wednesday that a Request for Proposal (RFP) for the cannabis legislation has been signed off. For this project, there will be a collaboration between VSA, the justice ministry, and the ministry of TEATT.
Ottley said to begin the process a workgroup will be formed to start the studies on the use and production of cannabis locally. "The aim is to have the workgroup begin studies on the benefits it will have on the economy. Education will be involved in a later stage but for now, a study will start among all stakeholders. We want to know if this would have a positive impact on both the economy and society as a whole."
Ottley as the Acting Minister of TEATT also announced that the investment policy has also been signed off, this will allow residency by investments.
The acting minister also indicated that the advice on agriculture has also been signed off. These he said are steps in the right direction.
The Minister said with these projects that are currently ongoing sustainability on livestock, foods will be created in the country.