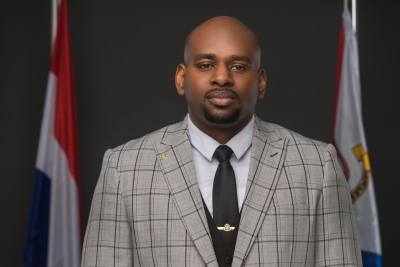 PHILIPSBURG:--- Acting Minister of TEATT Omar Ottley said that the government of St. Maarten is still awaiting documents from business owners in order to establish the maximum prices for controlled goods.
Asked by SMN News if the government took into consideration the landing tax that businesses pay for each container with imported goods along with their other expenses to operate a business on the island.
Several business owners said they have to pay close to $1,500.00 in landing tax, a high amount to NV GEBE since the commercial rate for electricity for businesses is way higher than usual. The business owners said this does not include the other overhead expenses they endure including the taxes they have to pay government.
They explained that government through the Minister of Justice (Customs) asked that businesses provide their invoices in order for government to establish price control. The businesses who spoke to SMN News said they feel they are being duped because government cannot demand their invoices in order to put a mark up with their investment. They explained that over the years government has not been calculating the prices correctly and does not consider that St. Maarten imports everything when it comes to food.
Minister Ottley said that government has been working on getting the invoices in order to establish the prices of controlled items which have been extended to 72. Ottley said that government received cooperation from a number of businesses and the department has been working diligently on the calculations.
He said that he previously announced that this would have taken effect by mid-July but due to the delay he believes everything should be in place by July 22nd, 2022.