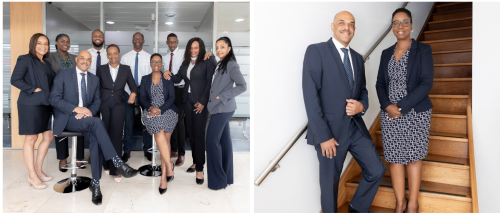 Willemstad:--- Orco Bank thanks Mr. Ronald Halman, Country Manager St. Maarten, for his fifteen (15) years of arduous contribution and dedication to our branch in Sint Maarten. From the start of our branch till now, we have known a committed, customer-oriented, and driven Country Manager that has made our branch in St. Maarten a success story. Orco Bank wishes Mr. Halman a long, happy, and fulfilling retirement!
At the same time, Orco Bank would like to welcome Mrs. Judy King-Richardson, as Country Manager effective July 1st, 2022. Mrs. King-Richardson has over thirty-six (36) years of experience in banking in the region, having served in both St. Maarten and Trinidad & Tobago.
Mrs. King-Richardson is a native of St. Maarten with broad banking knowledge and experience in the areas of Risk Management, Personal Banking (Sales & Service), and Operations. She has a diverse working experience with a strong appreciation for cultural differences.
In 1986, Mrs. King-Richardson started her banking career in St. Maarten with the Bank of Nova Scotia and moved to Trinidad in 1995 where she continued working with the same organization for five (5) years.
Mrs. King-Richardson relocated back home in 2000 and continued to work with the Bank of Nova Scotia before joining the RBTT/ RBC in 2003.
As a Manager, Mrs. King-Richardson was responsible for building marketplace recognition and strengthening the competitive position by accelerating revenue growth, through increased product penetration and market share.
In 2015, Mrs. King-Richardson joined the Orco Bank team and is leading the team of Executives up to now, as Manager of Sales and Business Development.
Mrs. King-Richardson is recognized for her Organizational, Team building, and Coaching skills and is passionate about homeownership for the people of St. Maarten, and takes personal pride in placing clients first and finding the right financial solution.
On a personal note, Mrs. King-Richardson is an active member of her community, a proud parent of two sons, and a devoted wife to her husband.
Orco Bank is excited to welcome Mrs. Judy King-Richardson as our new Country Manager!
Orco Bank was founded in 1986 and offers a completely personal and commercial banking package with operations in Curaçao, Bonaire, and Sint Maarten.