~ It is unfortunate that some MPs chose to play politics with the PJIAE saga.~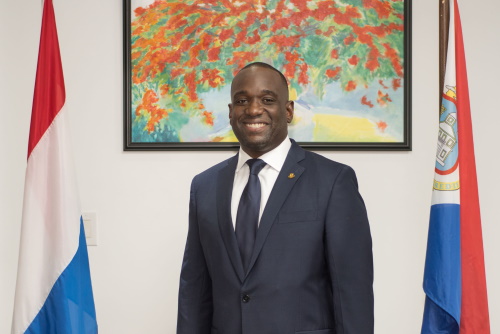 PHILIPSBURG:--- Minister of TEATT Roger Lawrence confirmed at the Council of Minister's press briefing on Wednesday that the Council of Ministers did receive a dossier that contained over 400 pages of documents prior to him taking office.
The Minister said he found the dossier when the matter was raised in the parliament of St. Maarten during the budget debate. Minister Lawrence said that he is busy reviewing the details of the documentation together with the Council of Ministers. He said a meeting was held with the PJIAH (Holding Board) to discuss the issue at hand. Lawrence further explained that the government will be calling a shareholders meeting as soon as they are done with perusing and analyzing the documentation that was submitted to the Council of Ministers and the Parliament of St. Maarten.
Asked what the former Minister of TEATT did after receiving the dossier in June 2020, the Minister said he would not go into the details as to what was done or not done, however, he assured that the matter has his full attention and that of the Council of Ministers while promising that the necessary actions will be taken.
The Minister also confirmed that the Holding Board of PJIAE was asked to conduct an audit as it relates to the Chief Operations Officer Michel Hyman who is currently on administrative leave. Lawrence said that the shareholder is currently waiting on a report from the holding company.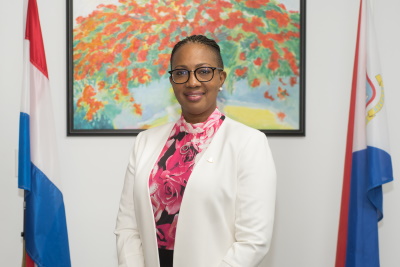 Prime Minister Silveria Jacobs in giving some specifics said that the dossier was booked in June 2020, besides the correspondences in the dossier Jacobs said a cover letter was attached, and this cover letter was discussed in the Council of Ministers meeting.
The Prime Minister said back then the government of St. Maarten took a hands-off approach with its government-owned companies to avoid any type of political interference of the day-to-day operations of the Airport. Jacobs said after the discussion on the cover letter it was determined that the Holding and Operation Boards would have to do their due diligence to follow up on the matter at hand.
Jacobs said it is unfortunate that this dossier was used during the budget debate to create distrust towards the UPP/ NA coalition and the parliament of St. Maarten. She said in essence it was a complaint on the manner in which the management was operating visa-vis with each other. She said a member of the management team filed a complaint with the board and if proper attention was not given then escalation could have taken place whereby the shareholder could have requested them to deal with the matter and submit a report on it.
The Prime Minister confirmed that PJIAE Supervisory and Holding Board did not follow up on the matter even though it was expected of them. Jacobs said a lot of things happened from 2020 to now one being securing financing for the reconstruction.
Jacobs said now that the government is looking back at the documents, she realized that a lot of the statements made on the floor of parliament were taken out of context. She said that it is inconceivable for anyone to think that the government would go through 400 pages of internal information from a government-owned company. She said that while the government is busy looking into the matter, she felt that politics is being played with this PJIAE saga while it has detrimental effects on peoples lives