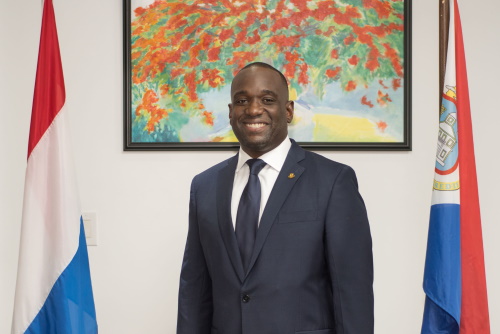 PHILIPSBURG: --- As it relates to the Philipsburg Marketplace renovations, which remain a vital project within the much-needed revitalization of town, debates resulted in the initially budgeted CAPEX being redirected to the budget of the ministry of VROMI for much-needed road works, and the ministry of TEATT now being tasked with the execution of the project in conjunction with government-owned companies, and namely the PORT.
The Ministry believes this approach to be feasible, and even foresee possible joint collaborations with other government-owned entities.
- TELEM can also be approached in creating the first WIFI hotspot/zone in Philipsburg to further encourage foot traffic to the area.
-
- GEBE, from a sustainability standpoint, could provide renewable solar energy solutions for power, and showcase the project as the first self-sufficient commercial area in town.
The Minister of TEATT Roger Lawrence also said that the ministry of TEATT has received interest in the film industry from numerous parties in this field and will be actively exploring opportunities in the film tourism industry. This initiative namely ties back into much-needed economic diversification for our island.