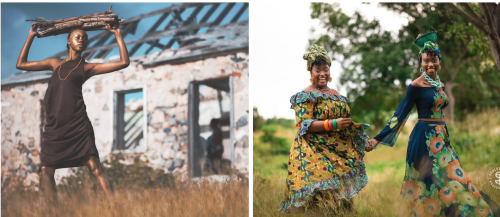 PHILIPSBURG:--- Stacy-Ann Taylor Studio is pleased to announce its first annual 'Fashion & Art Ova' Guavaberry' which will take place on Friday evening December 3rd at Emilio Wilson Park.
'Fashion & Art Ova' Guavaberry' is a crossover of Fashion, Culture, and Artistry. A true manifestation of blooming cultural practices and expressions layered in various shades of creatively fashionable pieces displayed in an array of artistic emotions. The 'Fashion & Art Ova' Guavaberry' event has the power to not only bring people together, to entertain, and inform but also to educate and inspire.
This highly anticipated Fashion, Art, and Cultural event do all these things, challenging perceptions and providing a new point of view via a wide variety of activities. The show will entail a combination of high fashion and cultural wear fashion show, poetry, dance, singing, and different art exhibitions to name a few, against the historical background of Emilio Wilson Park.
St. Maarten / Saint Martin, a thirty-seven square miles island known proudly for the inhabitance of over one hundred various nationalities, yet! quite often the conversation of, "who is a St. Maartener", arises. 'Fashion & Art Ova Guavaberry' takes its stance as a culturally dynamic crossover between fashion and art on a platform that showcases, tells, preserves, and passes on ours, St. Maarten's most sacred treasures to current and future generations irrespective of origin.
The event will be hosted by Clara Reyes, co-founder of the National Institute of Arts (NIA), Cultural Icon, and of one of the gatekeepers of St. Maarten's cultural inheritance.
Tickets will be on sale for USD 25 each at Stacy-ann Taylor Studio as of October 11th, 2021 (with an early bird special for USD 20 until November 15th, 2021). The event will start at 6:30 PM and will last two hours, to end around 8:30 PM.