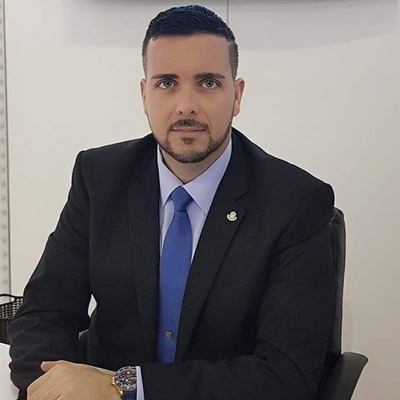 PHILIPSBURG:--- The occasion of World Oceans Day Saturday, June 8th was marked here in St. Maarten with a call from Tourism Minister the honorable Stuart Johnson to revive serious discussions in Parliament on the establishment of a ban on Single-Use Plastic Bags that was brought forward by President of Parliament Sarah Wescot-Williams in 2018.
Johnson said the damage to the Ocean caused by plastic cannot be ignored for much longer without permanent and devastating consequences for future generations. "This is a problem that is too close to home for us to delay taking action. St. Maarten is surrounded by water, and as a Tourism economy, our country benefits from the natural resources offered by the Ocean. Both residents and visitors benefit from our fisheries, pristine waters for swimming, snorkeling, diving, and white coral sand beaches for sunbathing, and therefore, everyone has a responsibility to protect our Ocean," stated Johnson on Sunday.
In 2018 Wescot-Williams presented a proposal to amend the General Police Ordinance and prohibit the use of single-use plastic bags to the Parliament of St. Maarten for its consideration. A similar approach was used by Aruba in 2017. Johnson who is also responsible for the island's economic affairs as the Minister of Tourism, Economic Affairs, Transport & Telecommunication (TEATT) said our economy is too dependent on services linked to the Ocean for us to ignore the threat to our environment on land and sea caused by single-use plastic.
Johnson has also reiterated similar calls made by Nature Foundation in February this year urging Parliament to act decisively to protect the environment by making the proposed amendment to the General Police Ordinance to ban single-use plastic a reality. He said this ban must be supported by community awareness and education programs as pollution caused by single-use plastic and styrofoam is a significant cause of land and sea pollution which will require everyone's input to bring about real changes.
"Dive shops, water sports businesses, beach chair rentals, sports fishing, sailboat tours, sunset cruises, to the restaurants that offer seafood such as fresh red snapper or lobster, the Ocean plays a vital role. Our oceans are being polluted by plastics, and that also includes the Ocean surrounding our beautiful island.
"Everyone has to take the step to reduce our plastic footprint. The plastic eventually ends up in the water due to litter being blown into it or washed out to sea via the drains. Plastics in the Ocean impact marine life. "Several local businesses have taken steps to eliminate plastic straws and other related products to reduce their footprint on the environment. St. Maarten must take the step to ban single-use plastics and end plastic pollution because we have too much to lose," Johnson said.
70 percent of the planet is Ocean, and 70 percent of our oxygen comes from the Ocean. According to the United Nations (UN), "They are the lungs of our planet, providing most of the oxygen we breathe." "They are a major source of food and medicines and a critical part of the biosphere."
The Declaration of World Oceans Day in 2008 kicked off global action to save our oceans. "Twenty-five years after the first Oceans Day took place in Rio de Janeiro at UNCED, a special event on June 8th marked its celebration during the United Nations Ocean Conference held from 5-9 June 2017."
The focus for 2019 has been gender and the Ocean. The United Nation says "the importance of gender equality — in particular for the effective conservation and sustainable use of oceans, seas, and marine resources — is increasingly recognized. However, there is very little data and research on these issues, and concerted action towards gender equality and the empowerment of women and girls is still needed in all ocean-related sectors to achieve Sustainable Development Goal 5."
It also noted that decades of overuse and a surge in single-use plastics has led to a global environmental catastrophe with an estimated 13,000,000 tonnes of plastic leaking into the Ocean every year, killing 100,000 marine animals annually.