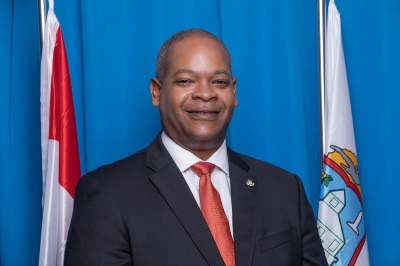 PHILIPSBURG:--- For over 400 years, more than 15 million men, women, and children were the victims of the Transatlantic Slave Trade, described as one of the darkest chapters in human history
Minister of Justice Cornelius de Weever on Sunday pointed out that Monday, March 25, is International Day of Remembrance of the Victims of Slavery and the Transatlantic Slave Trade under the theme, "Remember Slavery: The Power of the Arts for Justice."

The United Nations (UN) says this day offers the opportunity to honour and remember those who suffered and died at the hands of the brutal slavery system. The international day also aims to raise awareness about the dangers of racism and prejudice today.

The 2019 theme according to the 'Remember Slavery' UN site,"Since the time of the Transatlantic Slave Trade, the arts have been used to confront slavery, empower enslaved communities and honour those who made freedom possible.

"They have also been vital tools in commemorating past struggles, highlighting ongoing injustices and celebrating the achievements of people of African descent. The 2019 theme, therefore, draws attention to the many examples of artistic expression – including memorials, music, dance, and architecture – that have helped us to remember the history and consequences of the Transatlantic Slave Trade."

"On March 25, let us as a nation commemorate this day, by reflecting on what transpired four centuries ago. Take time out, as a people to reflect on the pivotal role that our island played during those tomes and the struggles of our forefathers went through.

"We are also living in the International Decade for people of African descent 2015-2024. It is a decade dedicated to the people, recognizing people of African descent whose human rights must be promoted and protected.

"According to the UN, around 200 million people identifying themselves as being of African descent live in the Americas which also includes the Caribbean. Many more millions live in other parts of the world, outside of the African continent.

"We must never forget the crimes and impacts across the centuries as a result of slavery. We pay homage to our forefathers who were denied their humanity, and we must ensure that the ugly face of racism today does not creep into our multi-cultural society.

"We live in a community that is based on the rule of law equal to all. We take off our hats to those who have made a difference in our national development as we continue to build country Sint Maarten together with equal opportunities for all," Minister of Justice Cornelius de Weever said on Sunday.