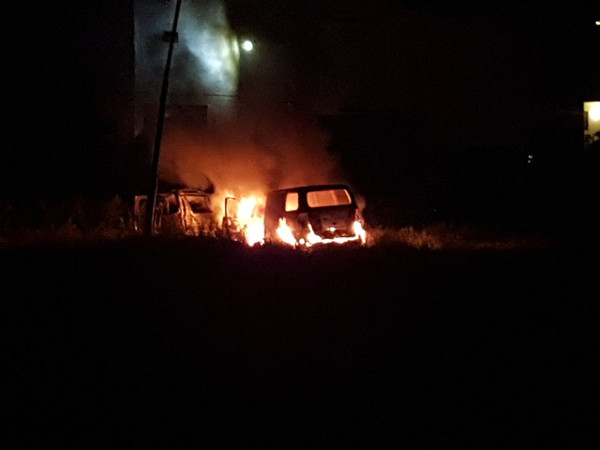 CUL DE SAC:--- On Wednesday, October 1st at approximately 08.50 a.m. the 911 Emergency Dispatch Center received a call of an ongoing armed robbery at Le Grand March in Cul de Sac. According to reports, a group of six masked men armed with guns and dressed in dark clothing forced themselves into the establishment. The security guards that were on duty were pistol-whipped to the back of the heads and threatened with guns.
The culprits then went on to rob the establishment of an unknown amount of cash. During the robbery a shot was fired by one of the robbers however, no-one was reported shot. After committing this robbery the suspects fled the establishment, jumped into a white Suzuki van with license plate 4735 AAB and fled into the direction of Sint Peters.
Numerous police patrols, detectives, and forensic investigators were sent o the scene to investigate what had taken place. Police officers closed off the crime scene while detectives interviewed potential witnesses and forensic investigators collected evidence. The two security guards were also checked out by paramedics and were advised to visit their house doctor.
Shortly after another call came into the 911 dispatch reporting that a white Suzuki van was on fire on Red Roses Road in the area of Cake House on L.B. Scot road. Immediately the Fire Department was called in to put the fire out. The vehicle was completely destroyed by the fire and most probably was the vehicle used by the culprits to flee from the robbery at Le Grand Marche. This vehicle was confiscated for further investigation.
The investigating officers from the Special Unit Robbery is asking anyone who witnessed or have any information concerning this robbery to get in contact with the department by calling 54-22222 ext. 213, 214 and 215 or the Emergency Dispatch (911). You can also share a private message on the Police Facebook page.
Jewelry found during search.
PHILIPSBURG:--- During the recent house searches that were done in the "looting investigation" in the aftermath of Hurricane Irma, investigators found and confiscated several pieces of jewelry probably from a store that sells this specific type of jewelry. The investigators are asking the owner who recognizes this jewelry as theirs to come forward to collect their property and to file an official complaint with the department or they can call 54-22222 ext. 213 and 215 to make an appointment.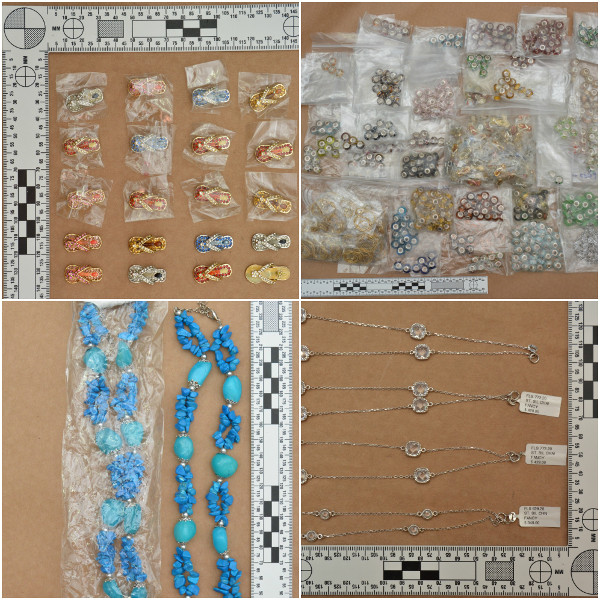 KPSM Police Report