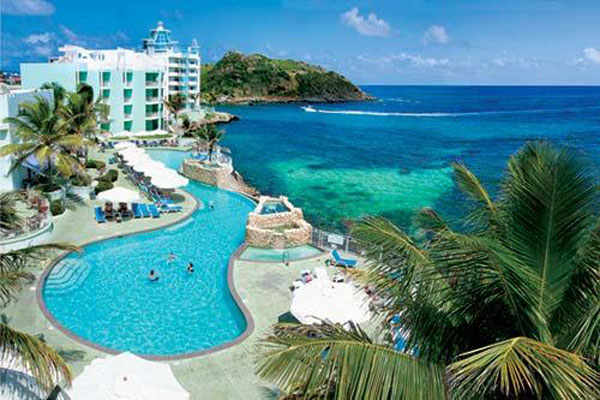 PHILIPSBURG:--- SXM Talks (www.sxm-talks.com) has recently launched its free Mobile Application (App) for both Android and Apple mobile devices. To celebrate the launch, SXM Talks will be awarding 2 prizes to 2 lucky winners: a Weekend Stay at Oyster Bay Beach Resort and a Sunday Brunch at Infinity Restaurant!
To be eligible to win, you simply need to download the SXM Talks App and send an email to This email address is being protected from spambots. You need JavaScript enabled to view it. with a screenshot of the downloaded app. The lucky winners will be announced on July 15th, 2017 on the SXM Talks Facebook page. (facebook.com/sxmtalks)
The SXM Talks App is free and very user friendly. Users can choose to be notified for any news updates by changing their personal settings in the App. Apart from bringing users the latest local news and commentary, the SXM Talks App also presents users with a cool "Sell Your Stuff" feature. This feature enables users to make a picture of whatever they want to sell and post it online immediately.
SXM Talks platform has been developed as a 'one-stop-shop' for local news and commentary as it compiles all local news from the leading news sources and presents it neatly on 1 website. The platform, which includes a popular Facebook page and now has added a Mobile App, has gained tremendous popularity and has since launched a sister news platform on Trinidad & Tobago called Trini Talks (www.trini-talks.com), with more islands in the development pipeline. This way SXM Talks aims to contribute to entrepreneurship, exporting of knowledge from SXM and thus helping to diversify the economy.
The new SXM Talks App is available now in both Google Play and Apple iTunes App stores, download it here for free:
Android: https://play.google.com/store/apps/details?id=com.app.p2648IE
Apple: https://itunes.apple.com/us/app/island-talks/id1210720243?ls=1&mt=8