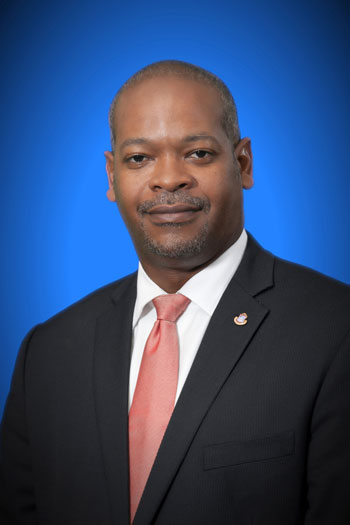 GREAT BAY (DCOMM):--- The Collective Preventive Services (CPS), a government agency under the Ministry of Public Health, hereby announces that emergency mosquito fogging throughout the country will commence on Thursday, December 12 in Dutch Quarter, A.Th. Illidge Road, Madame Estate, Zoo Area, Sucker Garden, Defiance Road, and Middle Region.
Residents are however strongly advised to continue to step up measures at homes and businesses to mitigate the rise in dengue fever caused by the Aedes Aegypti mosquito and now the emergence of Chikungunya, a dengue-like sickness which has been confirmed on the North side of the island.
The health authorities of both sides of the island have executed a joint campaign of public awareness and vector control activities in order to eliminate mosquito breeding sites.
Minister of Public Health Hon. Cornelius de Weever, "Get Checked" campaign, is in line with the urgent appeal for residents, and business owners, to check-in and around their homes, and businesses in order to reduce breeding sites of the Aedes Aegypti mosquito, and making them mosquito-free zones.
Minister De Weever is also calling on residents to encourage and ensure that their neighbor (s) clean their yard too in order to be more effective in eliminating breeding sites.
Residents must bear in mind that fogging is not a total solution to eliminate mosquitoes. Fogging activity is kept to a minimum in order to prevent the mosquito population from developing immunity to the chemicals that are deployed.
Fogging is one intervention of several, and the main measure is for every household and business to take action by removing potential mosquito breeding spots in and around their premises on a daily basis.
Residents must bear in mind that rain events can disrupt mosquito fogging activities, therefore the district schedule will be adjusted accordingly and this will be communicated to the community in a timely manner.
The vector control fogging schedule will be published in the Government Information Page (GIP) in both daily newspapers on Thursday, December 12.
The schedule shows the date, time and neighborhood where the mosquito fogging will be carried out.
Homeowners during the time of the spraying should open all doors and windows. Dishes, bowls, pots and pans, fish tanks and bird cages should be covered. Stay away from open windows and doors during the spraying.
The schedule here covers the period from December 12 to 18.
December 12th 5:00 a.m. – 7:00a.m. Dutch Quarter, A.Th. Illidge Road
5:00 pm – 7:00 pm A.Th. Illidge Road, Madame Estate, Zoo Area, Sucker Garden, Defiance Road, Middle Region
December 13th 5:00 a.m. -7:00 a.m. The Keys Guana Bay, Hope Estate, Pond Island, Over the Bank, Point Blanche, Philipsburg,
5:00 p.m. – 7:00 p.m. Fort Willem, Belair Divi Little Bay, Belair Cay Hill, Cay Hill, AJC Brouwers Road
December 14th 5:00 a.m. – 7:00 a.m. AJC Brouwers Road, LB Scott Road, Crocus Road, LB Scot Road,
5:00p.m. - 7:00 p.m. AJC Brouwers, Road Link 2, Welfare Road, Round-about, Cole Bay Hill, Round-about, Link 1
December 15th 5:00 a.m. – 7:00 a.m. Welfare Road, Pelican, Simpson Yacht Club Bay, Simpson Bay Bridge
5:00p.m. -7:00p.m. AJC Brouwers Road, Cul-de-Sac, Jose Lake Ball Field, L.B. Scot Road, Mary Fancy, Saunders
December 16th 5:00a.m. – 7:00a.m. South Reward, St. Peters, Retreat Estate, Emilio Wilson Park to Jose Lake Ball field, Coralita road
5:00p.m. -7:00 p.m. Coralita Road, Zagersgut Road, Bush Road Blyden's Drive
December 17th 5:00 a.m. – 7:00 a.m. St. John's Estate, L.B. Scot Road, Betty's Estate, Waymonth Hill, Ebenezer
5:00 p.m. – 7:00 p.m. Harold Jack, Welfare Road, Windsor, Road, Cole Bay, Cape Bay west of the Cemetery
December 18th 5:00 a.m. -7:00 a.m. Cape Bay East, Welfare Road, Windsor, Road, Cole Bay, Cape Bay west of the Cemetery
5:00 p.m. – 7:00 p.m. Simpson Bay, Beacon Hill, Maho, Blue Mall, Sapphire, Low Lands, Welfare Road
An increase in the mosquito population puts all residents and businesses at risk. Call for information on the Aedes Aegypti mosquito breeding sites and respective preventive measures at 542-2078 or 542-3003 or email This email address is being protected from spambots. You need JavaScript enabled to view it..