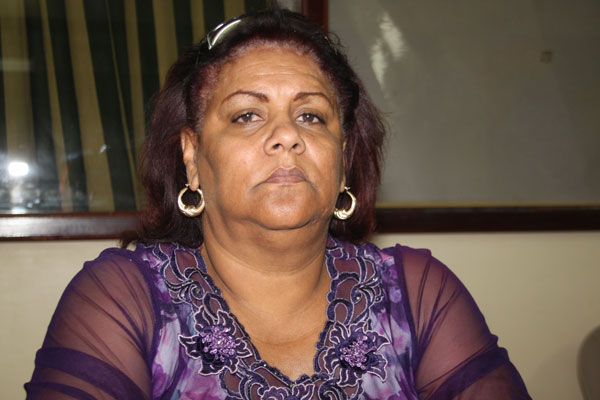 Philipsburg:--- The Windward Islands Teachers Union (WITU) and its representatives are concerned about Minister of Education Dr. Rhoda Arrindell's approach to absenteeism within the school system. President of the WITU Claire Elshot told reporters on Wednesday that she attended a meeting on April 16, 2012 with the Minister of Education and the Minister of Labour and she was surprised to hear how Minister Rhoda Arrindell wants to get rid of teachers that are working in public schools but are currently on sick leave. Elshot said she saw some of the teachers' files that were placed in front of the Minister of Education and she realized that the teachers' rights to privacy were violated.
However, she noticed that it was 13 files, with cases she is personally aware of. "Some of the teachers that are on sick leave are not at fault because they were misdiagnosed and received wrong treatment. "I know of these cases where people who never had one day sick leave has been placed in the position they are in now. Besides that of the 13 files, I saw that only two of those persons were called in for re-evaluation." Elshot said she is of the opinion that the Minister has been misinformed regarding the teachers she has as ghost employees or absenteeism. Furthermore, Minister Dr. Rhoda Arrindell is of the opinion that the teachers that are on sick leave is the reason for the poor performance in the schools.

Elshot said that the WITU and the other unions are also very concerned about government's silence on the Cost of Living adjustment for active workers. Elshot said the payments were supposed to be made in January 2012 but they were told that after the 2012 budget is approved the payments would be made. She said since the passing of the budget, the union has not heard anything and they intend to dispatch a letter to the Minister of Finance and the Minister of General Affairs to see when the payments will be made. Elshot said if the payments are not made by June 2012 then government would have to recalculate the indexation.