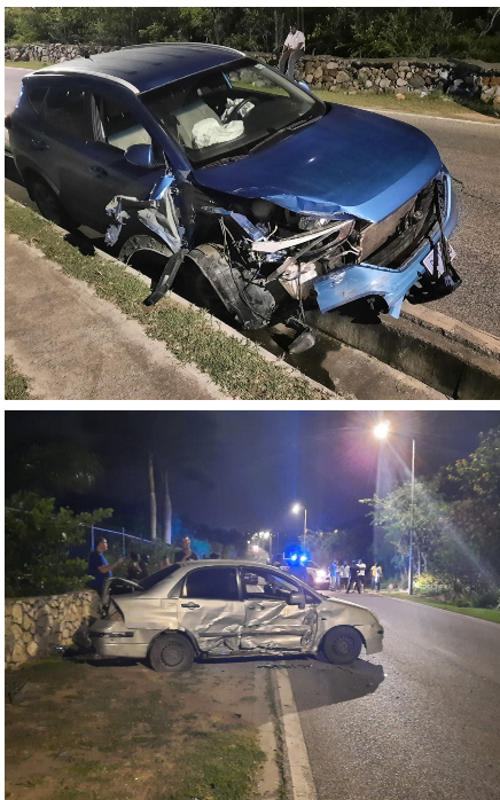 PHILIPSBURG:---.The dispatch center of the Police Force Sint Maarten KPSM was notified of a serious accident on Oyster Pond Road on Thursday, June 17, around 9:00 pm. Several patrols and ambulance personnel were dispatched to the location close to Rice Hill Gardens.
The patrols found a badly damaged gray Suzuki Liana with French side license plate 2554-AAB lying on its side. Further up the road was a blue color Hyundai Tucson (Dutch side plate P 1766) partially in the roadside ditch.
The preliminary investigation by KPSM's Traffic Department found that the driver of the blue Tucson was coming from Sucker Garden towards Oyster Pond. At a point, he veered to his right and crashed into the Suzuki that was approaching from the opposite direction.
Both drivers suffered minor injuries and were treated at the scene by paramedics. While tending R.E.P, the driver of the Tucson, personnel observed that he was under the influence of alcohol. He was arrested on the scene by the patrol for driving while being under the influence of alcohol.
The driver remains in police custody pending further investigation.
KPSM Press Release.