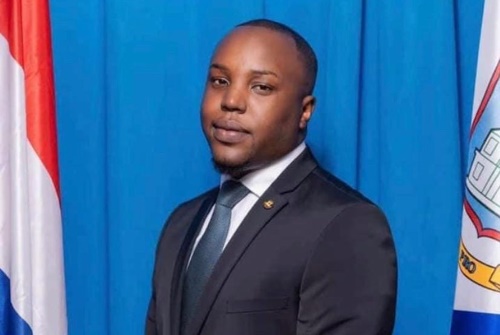 ~ If MPs are not satisfied with answers' they were given they can ask for clarifications--- Doran~
PHILIPSBURG:--- In response to a question posed by SMN News on the appointment of the management board of NV GEBE, especially seeing what transpired in the parliament of St. Maarten on Friday when answers were provided to the questions posed in a previous meeting.
Doran said he did not feel the government of St. Maarten was embarrassed during that meeting. He said if Members of Parliament are not satisfied with the answers given to them then it's the role of government to provide clarifications, which he already indicated will happen.
The Minister said persons were appointed on boards and management of Government-owned company and these persons he said have to be held accountable. He indicated that his government has been holding these persons accountable even though the information is not made public through the media.
Doran said that the government did send a letter to the Supervisory Board of Directors for them to call a meeting in which the management board will be appointed.
Doran said that letter was sent last Wednesday and the SBOD of NV GEBE has 14 days in which they must convoke that meeting if not the shareholder will convoke the meeting with an agenda point to appoint the members of the management board.
The Minister further explained that the lengthy delay was caused because two of the candidates that were selected retracted their candidacy after the recruitment process.