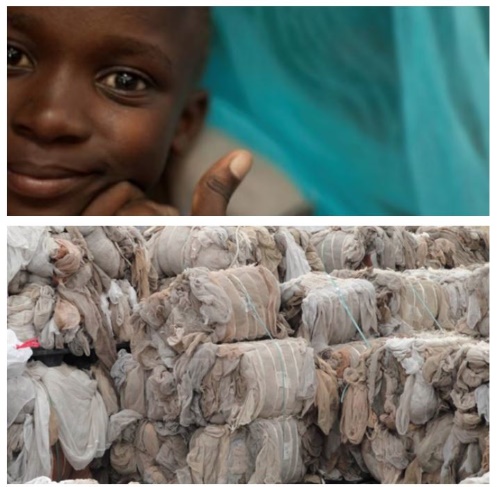 The new environmentally friendly Long-Lasting Insecticide treated Net (LLIN) Reliefnet Reverte has just been Pre-Qualified (PQT/VC Ref Number: 036-002) by World Health Organization. Reliefnet Reverte thereby joins an exclusive club of LLIN's capable of deployment in the global fight against malaria. Reliefnet Reverte however goes one step further – it also enters the global fight against plastic waste. Reliefnet Reverte is the first of its kind to incorporate oxo-biodegradable (OBD) technology. Reliefnet Reverte will degrade completely if it is left in the open environment. Malaria Malaria is one of the world's deadliest diseases. Even after two decades of determined global fight to roll back the disease, malaria still claimed more than 400 000 lives in 2019 (World Malaria Report 2020). This however represents a massive reduction since the fight began in 2000, where the yearly death rate was 736 000. The mass distribution of LLIN's has proven one of the most effective tools in achieving this reduction. Plastic waste
The strategy of mass distribution of LLIN's means that around 200 million LLINs yearly are delivered to mainly Sub-Saharan Africa by the partners involved in the global fight against malaria. These nets represent a staggering 120 000 Tons of plastic material every year and are recognized as a huge plastic waste problem by most partners. Several attempts have been made to solve the problem by reclaiming and either recycling or incineration. All attempts so far have been unsuccessful mainly due to the fact that it is not economically feasible to reclaim the LLINs.
120 000 Tons of LLIN waste every year
Reliefnet Reverte a potential solution to a huge problem
Reliefnet Reverte, apart from being an efficacious LLIN, incorporates an oxo-biodegradable technology in the material of which the LLIN is made. It has the effect that Reliefnet Reverte will degrade fast when left in the open environment either because it has been incorrectly disposed of there, or if it is being misused as for example a fishing net.
The OBD technology of Reliefnet Reverte will make the product degrade under the influence of sunlight, to the extent that the degraded material is no longer a plastic material and will be available to biodegrade harmlessly into the environment.