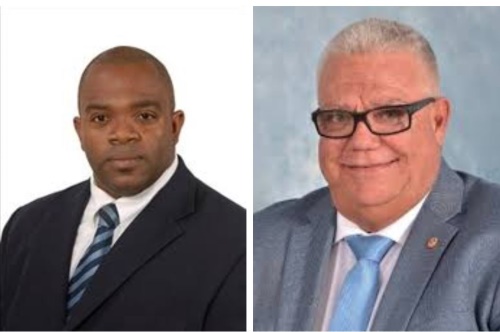 ~ Begonia investigation to take another stage, Case postponed to October 6th.~
PHILIPSBURG:--- Member of Parliament Christopher Emmanuel is due to appear in court on Tuesday as the Prosecutor's Office seeks permission from the appeals court to prosecute the re-elected Member of Parliament.
Emmanuel is a suspect in the Begonia investigation. The former Minister of VROMI was arrested on October 22nd, 2019 when his name was submitted for screening since he was a candidate Minister for the Jacobs 1 interim government. Due to the arrest, Emmanuel could not be appointed Minister. On the same day, Emmanuel's former chief of cabinet Marissa Richardson was also arrested, both Emmanuel and his former chief of the cabinet were released on October 25th, 2019.
Since then, Emmanuel ran on the National Alliance slate as their number 2 candidate who secured the second-highest amount of votes but fell out with his party during the National Alliance and United Peoples Party government formation.
Even though Emmanuel does not support the current coalition government he did not resign from the National Alliance.
Also slated to appear in court next week Tuesday is Member of Parliament Claudius Buncamper who is a suspect in the Landfill investigation that is undertaken by the TBO. MP Buncamper is accused of taking bribes as he was in charge of managing the Landfill while being the head of the Maintenance department in the Ministry of VROMI.
UPDATED: The case regarding MP Emmanuel was removed from the role for this morning. The spokesman for the Prosecutor's Office has confirmed that the case will be heard on October 6th 2020. No details as to why the case has been postponed for the 3rd time.