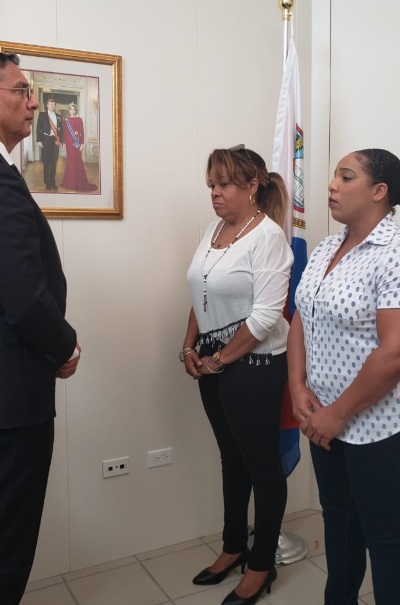 PHILIPSBURG:--- On Friday afternoon November the 15th 2019, Minister of justice the Honorable Mr. Perry Geelings, swore in two new members to the St.Maarten Police force.
Miss Melissa Harriganen and Miss Jenny Kirindogo, who are no strangers to the St.Maarten police will be taken up position in the detective department and Immigration and Border control respectively.
The management team of the police wishes both women all the best in their new endeavors at KPSM.