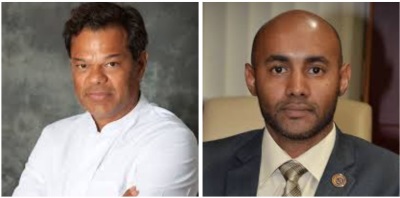 PM got support in COM to call for new elections, UD Leader Sarah Wescott Williams tenders resignation as Chairlady.
PHILIPSBURG:--- Rumors took over the island on Sunday claiming that a new government has formed,
while several sources say that two of the UD Members of Parliament that are at loggerheads with Independent MP Franklin Meyers have pulled their support and have formed a government with the National Alliance and United St. Maarten Peoples Party (USP)
SMN News learned from several persons that MP Luc Mercelina and Chanel Brownbill exited the United Democrats (UD) and have formed a nine-seat government with the National Alliance and the United Peoples Party (USP).
Up to the time, this article was written no official confirmation was received from any MP that is it's assumed formed a new government.
Independent MP Franklin Meyers met with Leader of the National Alliance Silveria Jacobs and the leader of the USP Frans Richardson, but an agreement was not reached. Talks between the MPs have been taking place over the past two weeks.

SMN News further learned that Prime Minister Leona Romeo Marlin has taken a decision to dissolve the Parliament of St. Maarten since she got the support from most Ministers in the COM. Sources say the only Minister that voted against new election is Minister Chris Wever.
While SMN News has no official document and confirmation it is understood that the agreement was sent to the Governor of St. Maarten while the Prime Minister will be meeting with the Governor this evening to present her LB to call for a new election.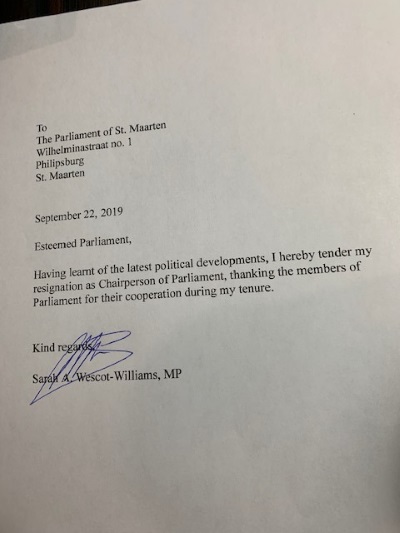 In the meantime leader of the United Democrats and Chairlady of Parliament Sarah Wescot Williams have submitted her resignation as chairlady of the Parliament of St. Maarten.