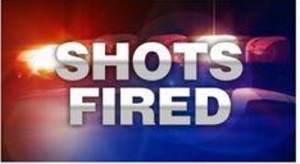 PHILIPSBURG:--- On Tuesday August 13th at approximately 07.50 a.m. the Emergency Central Dispatch received a call from Point Blanche Prison informing them that one of the guards on duty in one of the towers at the prison noticed that an unknown man with his face covered with a white T-shirt and wearing a dark blue jeans was trying to throw a black plastic bag over the wall of the institution.
The guard then fired two warning shots at which time the suspect fled the scene through the bushes and not getting the opportunity to throw the bag and its content over the wall. According to witnesses the suspect then jumped into a black SUV that was parked in the area and he and the driver of that vehicle fled the Point Blanche area.
Several police patrols and detectives were sent to the scene to investigate what had taken place. Based on the information that was gathered during the investigation a suspect identified with initials J.A.J. (20) was arrested and taken to the Police headquarters in Philipsburg where he is being held for questioning and further investigation. No one was injured during this incident. The investigation continues.
KPSM Press Release.