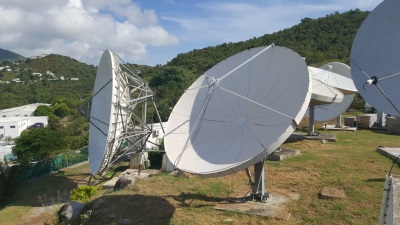 Pond Island---TelEm Group says an electrical spike at the CableTV Headend in Madame Estate caused damage to equipment leading to interruptions in CableTV, Cablenet and TelTV services Saturday.
Technicians were alerted to the problem early Saturday morning and discovered burned components.
According to Manager, Network Core, Mr. Percival Cocks, the precise source of the electrical spike was discovered and dealt with and the burned components were replaced.
"CableTV and CableNet services were restored around 2:30 pm Saturday and TelTV was restored at around 7:00 pm," said Mr. Cocks.
Mr. Cocks said service was restored with one important piece of equipment still to be replaced once it is received from an overseas vendor in the coming days.
"As of Saturday night we are continuing to monitor all systems and are running on backup power until the replacement part from oversea is installed," said Mr. Cocks, who also apologizes to customers of CableTV, CableNet, and TelTV for any inconvenience caused by the interruptions in service Saturday.