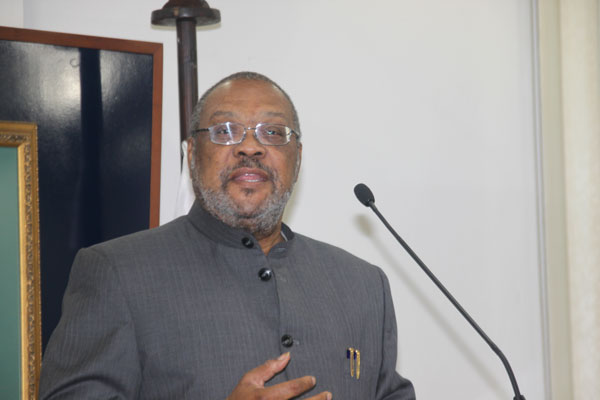 Philipsburg:--- Minister of Justice Roland Duncan and Prime Minister Sarah Wescot Williams confirmed on Wednesday that they met with the President of the Collectivity of St. Martin Frantz Gumbs on December 24th. Minister Duncan described the meeting as fruitful. Duncan said some of the highlights of the meeting were that they have agreed to relax the mandatory passport requirement to enter St. Maarten via the Princess Juliana International Airport. Duncan said they have decided to relax the passport for entry for a period of six months which would give them enough time to deal with the matter.

The justice Minister said French residents and or citizens who are holders of Dutch side Drivers licenses would also be able to renew their licenses. The issuance and renewal of these drivers license will be for a period of one year which would enable both sides government to arrange and structure the matter. One of the hindrances facing the French side residents and or citizens who holds Dutch Drivers license is that they are not able to transfer their Dutch license for a French license if these licenses are expired. Also present during that meeting was head of the Census Office Leona Marlin Romeo.
Another agreement reached during the Christmas Eve day meeting is that the two sides would begin the execution of the Franco/Dutch treaty. Duncan said the Franco/Dutch treaty has been agreed upon a few years ago after years of discussion. He said the treaty calls for joint controls at the airports which mean that there will be French Immigration officers at PJIAE and Dutch Immigration officers at Grand Case (L'Esperance) Airport.