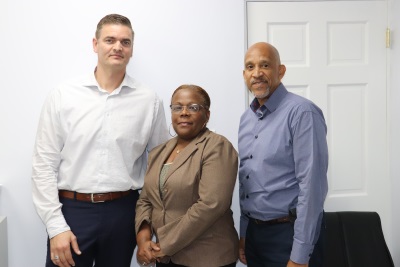 PHILIPSBURG:--- The St. Maarten Insurance Association (SMIA) have elected a new board following their recent elections last week.
The incoming Board is now headed by President; Eric Ellis; Managing Director of NAGICO Insurances, Secretary Cynthia Rotsburg; Branch Manager of Caribbean Alliance and Treasurer; Robert de Vries.
SMIA according to the incoming President; The objective of SMIA is responsible for promoting the general interest of the Insurance business and its members on St. Maarten.
Ellis is who no stranger to the Board of SMIA is one of the co-founding members, past Chairman and recently served as an advisor. In his new role as President; he said under his leadership; the association will seek to advance and uphold the good reputation and conduct of the insurance industry on the island.
All local Insurance companies (Life and Non-life) are members of SMIA. They are NAGICO Insurances, Ennia Insurance, Guardian Life, Gulf Insurance, ICW Insurance (ICWI), NC Wathey Insurances, Sagicor, and Capital Life.