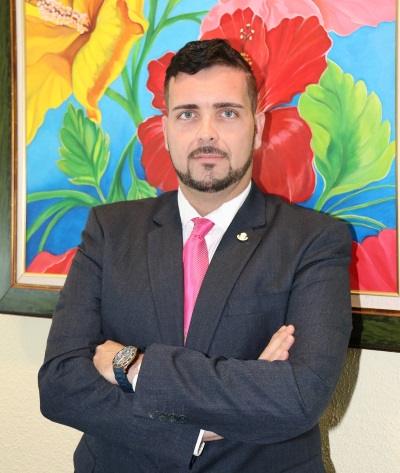 PHILIPSBURG:---- The St. Maarten Tourism Bureau in collaboration with the SXM Music Festival will host the Third Edition of the SXM Music Festival slated to take place on March 13th – 19th on the island.

SXM Festival is a boutique electronic music festival geared towards electronic music aficionados on the lookout for the next new festival that offers fresh experiences in an exciting unique setting.

SXM Festival has furthered its reputation as a hub for the global electronic music community by involving some of the world's most renowned party brands for this year's edition.

Minister of Tourism & Economic Affairs Stuart Johnson said that music and art festivals have grown in popularity around the world.

"Music festivals are people from across the world coming together who understand the same language. Our destination is an attraction where this is concerned and we intend to further expand as we have had and continue to have successful entertainment benefits that contributed to the economy.

"Government has pledged US$100,000 which is a dramatic increase. This is testimony to our island's resilience, strength, and diversity of its people. The festival is an attraction that brings in travelers.

"The SXM Festival brings the genre of electronic music here, which opens up a new market of supporters to the destination. The organization of the festival once again shows confidence in the island. I hope the festival grows by leaps and bounds and we see growth over the next 15-25 years," Minister of Tourism & Economic Affairs Stuart Johnson said on Sunday.

The music festival is expected to attract affluent demographic from all around the world for a week to experience paradise in a whole new way.

"We are very pleased to be part of this event, as this type of event has the capacity to generate positive impacts to our tourism-based economy and increase our competitiveness in this sector," said May-Ling Chun.

For further information, on the information SXM Music Festival, you can log on to SXMMusicFestival.com. For Apple phone users, you can download the SXM Music Festival app and for android users you can go to Play store and download the app.