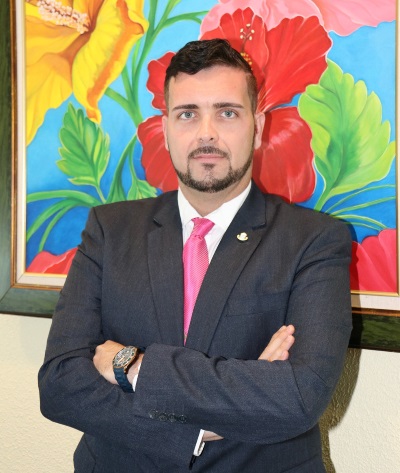 PHILIPSBURG:--- Minister of Tourism & Economic Affairs Stuart Johnson says the cooperation between the national statistical offices of Aruba, Curacao, the Netherlands, and Sint Maarten, will only further enhance the exchange of information on statistics and promoting technical cooperation.
The Sint Maarten Department of Statistics (STAT) falls under the responsibility of the Ministry of Tourism, Economic Affairs, Transport and Telecommunications (Ministry TEATT).
The four offices are working together in the Dutch Caribbean Statistical System (DCSS) which recently released their first joint publication, namely, a comparative review of the labour force on the Dutch Caribbean islands.
"The accumulated range of experience, know-how, and knowledge between the statistical offices involved relating to the development of statistics and statistical systems can only lead to upgrading and enhancing our own statistical systems.
"Accurate statistical information and data are very important for a country. It is an instrument that provides a current and past overview of areas of national development, whether its economic, labour, housing, population etc. This information becomes very important for decision-makers in assessing and taking policy-related decisions.

"Data is also important for international organizations that fall under the umbrella of the United Nations in connection with the 2030 Agenda for Sustainable Development as well as for the International Monetary Fund (IMF) with respect to monitoring economic performance.

"The application of statistical data is wide and pertinent to any nations national development. The cooperation by the four offices can only further enhance and develop sustainable and reliable statistical systems capable of producing statistics that are in compliance with international standards," Minister of Tourism & Economic Affairs Stuart Johnson said on Monday.

The first joint publication offers a wealth of information for business leaders and potential investors as well as economists.

The report is available at Sint Maarten Department of Statistics website www.stat.gov.sxand from the websites of the other three statistical offices.