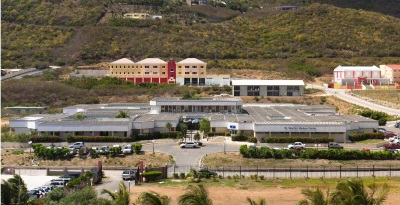 CAYHILL:--- St. Maarten Medical Center (SMMC) has added extra Dialysis stations to the Dialysis Clinic, thereby increasing its capacity, in order to be able to treat the growing amount of Dialysis patients from March 11th, 2019 onwards.
With the addition of 2 new Dialysis positions, the Dialysis Clinic's capacity is increasing from 13 to 15 positions which means that the clinic will be able to treat a total of 84 Dialysis patients (up from 72 patients at present). In order to facilitate the new positions, some changes to the Dialysis clinic had to be made such as building a new waiting room and adding a new treatment room in which the extra stations have been placed.
Furthermore, Dialysis nursing staff will be completing clinical training in the first week of March in order to operate the new, state of the art, Dialysis equipment from March 11th onwards.
One of the positive results of the increased capacity is that a number of Dialysis patients currently being treated abroad, due to a lack of local capacity, can soon return to St. Maarten and get the treatment at SMMC, which ties in with the hospital's continuous strategic objective of providing 'quality care, close to home'.