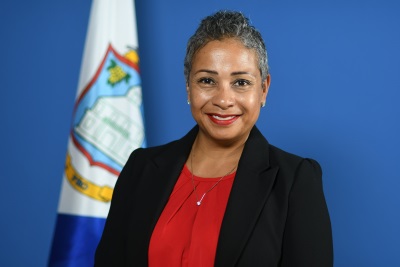 PHILIPSBURG (DCOMM):--- The Regatta Village for the 39th St. Maarten Heineken Regatta has officially opened and is currently welcoming sailors and visitors all over the world.
The Grand Opening of the Regatta Village sets the precedent for the coming days filled world-classes racing and high-energy parties.
The center of most of the events are taking place at the Regatta Village by Port de Plasissance.
The St. Maarten Tourism Bureau (STB) as a Premier Sponsor of the 39th Edition of the St. Maarten Heineken Regatta, will be present with its own booth, which serves as the information mecca for all incoming visitors and sailors, about the destination.
The St. Maarten Tourism Bureau based on data collected from the previous year, 28% of St. Maarten Heineken Regatta attendees were first-time visitors to the island.
The introduction of the Regatta Village, during last year's St. Maarten Heineken Regatta, presented the Tourism Bureau a new opportunity of having a centralized information booth dedicated to participants, and a good potential moment to convert first-time visitors into repeat visitors.
The Tourism Department is constantly trying to innovate and create possibilities for us to measure the effectiveness of events we support, and creating a center for networking of stakeholders all for the betterment of our Tourism product, says Interim Director of Tourism May-Ling Chun
The St. Maarten Tourism Booth @ the Regatta Village will be open until March 3rd from 10:00 AM to 7:00 PM, with an information officer present to answer all destination questions and give visitors recommendations on places to dine, as well as things to do and see, while on island.
The booth will also serve as a good hub for local bloggers and media, whom are present to cover the St. Maarten Heineken Regatta, to recharge and converse.