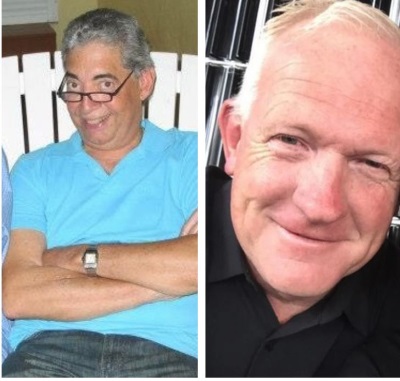 PHILIPSBURG:--- The two suspects that were arrested last week in the LARIMAR investigation have been released from pretrial detention. The two are George Pelgrim and Ron Elferink have been released confirmed Spokesman for the TBO Roderick Gouverneur.
SMN News understands that both men petitioned the court for their immediate release based on health-related issues.
The two men were arrested on Wednesday and Thursday after officers from the TBO Team conducted searches at their homes and offices, the TBO is busy with the LARIMAR Investigation that involves Windward Road, its former director Jan Hendrik Boekar, a former Dutch civil servant Ronald Masdaam who worked with leader of the United Democrats Theodore Heyliger while he was a commissioner.
In a press release issued on Wednesday states In the interest of the ongoing "Larimar" criminal investigation, the Anti-Corruption Taskforce (TBO) of the National Detectives (RST), conducted several houses and office searches on Sint Maarten and Curaçao.
As a result, property was seized and suspects G.P. and R.E. were arrested. The "Larimar" investigation underscores corruption, money laundering and payment of bribes to a public official on Sint Maarten by a construction company.
In connection with the reconstruction of Sint Maarten following Hurricane Irma, TBO is on alert for signs of corruption and fraud in both the public and construction sectors. The TBO is a collaborative force consisting of the RST and the Public Prosecutor's Office of the Attorney General of Curaçao and St. Maarten, Bonaire, St. Eustatius and Saba.
The TBO specializes in tackling financial crime and corruption and investigates several aspects of fraud, such as tax fraud, forgery and money laundering. Corruption diminishes the country's income and has a negative impact on the country's economic prosperity.