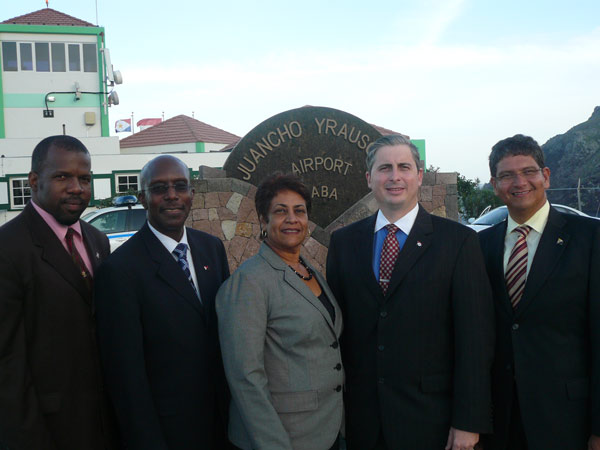 GREAT BAY,– The Lt. Governors of the Netherlands Antilles would like to congratulate Gerald Berkel who has been approved as Lt. Governor of the Island Territory of Sint Eustatius as of April 1, 2010.

Berkel has been acting Lt. Governor of Sint Eustatius for the last eight years. The Kingdom Council of Ministers accepted the proposal of Dutch State Secretary for Internal Affairs & Kingdom Relations to appoint Gerald Berkel to the position.

Lt. Governor of Saba Jonathan Johnson told the Government Information Service (GIS) on Friday that his colleagues congratulated Berkel on his appointment and wished him much success with his tasks.

The five Lt. Governors have been meeting on Saba since Wednesday as part of their quarterly Governors executive meetings which also concluded on Friday.

The areas that the five Lt. Governors have been discussing is the financial situation of the islands, political restructuring process within the Netherlands Antilles that will lead to dissolution of the Antilles, criminality, maintenance of public order and safety, and the national ordinance on admittance and expulsion.

Netherlands Antilles Justice Minister Magali Jacoba was also in Saba on Friday where she met with the Lt. Governors regarding various policy areas related to their areas of responsibility that fall under them as Chief of Police on their respective islands.

Governor-General of the Netherlands Antilles Frits Goedgedrag was unable to attend the quarterly meeting due to prior engagements.