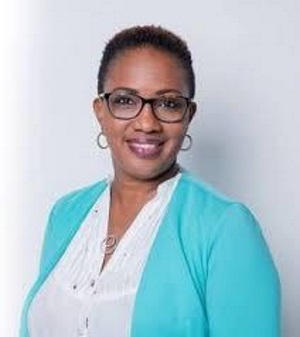 PHILIPSBURG:--- Inter-Parliamentary Kingdom Consultations (IPKO) on Tuesday, January 8, 2019, continued, concerning the Migration Issues of Venezuela faced by Curacao, Aruba, and Sint Maarten.
Member of Parliament (MP) Silveria Jacobs was applauded by the Tripartite delegation for her statements made during yesterday's meeting, where she expressed her opinion on the Dutch delegation's attitude towards creating a solution together. The viral video of her statements on Tuesday on the National Alliance Facebook page was met with the same admiration as the delegation yesterday.
MP Wescot- Williams (acting chairperson) on the other hand did not express the same sentiment, as she promised the Dutch delegation in Wednesday's closed-door meeting that nothing like what happened Tuesday would happen again and that all members would surely be able to contain our 'emotions'.
The discussions on the topic of Venezuela came to a head, where two members from each delegation were grouped together behind closed-doors to discuss the way forward on the Venezuelan Immigration/Migration challenges affecting Curacao, Aruba and Sint Maarten. The groups discussed what the grievances are, the experiences and some of the needs in each country. The information was recorded and specifics were mentioned as to what other information would be needed from the respective governments, prior to an official request being submitted to the Dutch government.
The Dutch delegates stated they now have a list of the issues now, which they claimed they didn't before. Curacao delegates clearly stated they sent letters with the issues before and were turned down by the Dutch.
The Dutch delegates will be presenting to the Dutch government the clear needs of the tripartite countries, what has been done and in what areas and aspects the islands can receive assistance.
The National Alliance faction does not appreciate its representative's statements being relegated to emotional statements or statements made by other delegations. The MPs statements, as well as those of the others, were expressions of truth from their individual delegations' perspectives and opportunities for transparency in open and honest deliberations should never be minimized.
No public statements have as yet been concluded on the topic, however, a compilation of notes from both committees was compiled by the secretary generals from the various countries and made available to delegates.