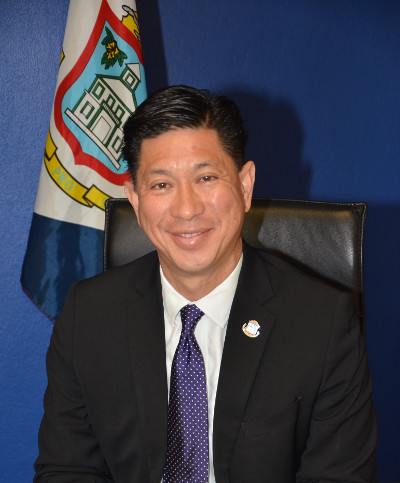 PHILIPSBURG: --- Minister of Health and Labor Emil Lee has traveled to Italy with INSO representatives seeking the assistance from the Italian Government on behalf of INSO in order for them to continue with the New General Hospital project.
SMN News learned that Lee accompanied representatives of INSO to Italy hoping that he could convince the Italian government to issue a letter of comfort to his chosen contractor INSO that came under fire these past weeks when it was disclosed that INSO's parent company Ferfina S.P. A Group filed for bankruptcy in Italy. INSO and Condotte both affiliate companies of Ferfina S.P.A. Group also sought reprieve from Courte de Roma which was granted.
SMN News learned that the Minister of VSA who is supposed to be looking out for St. Maarten's best interest and to also protect its finances are desperate to have INSO construct the New General Hospital since he does not want to go through another bidding process or contract the next contractor in line that participated in the 2016 bidding process. That contractor would be VAMED the company that took SZV to court and accepted USD 1M in a settlement.
It is more than obvious that the Minister is seeking to protect his interest and or investment in the New General Hospital project as it is clear that the Minister and his supporters from the Democratic Party will get kickbacks from the New General Hospital Project.
SMN News further learned that some Members of Parliament from the UD faction in Parliament are peeved with the new developments regarding INSO.