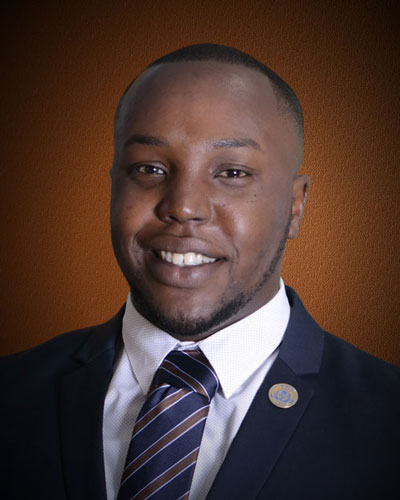 PHILIPSBURG:--- Member of Parliament Egbert Jurendy Doran, says that is high time that the Minister of Tourism, Economic Affairs, Transport and Telecommunication, Stuart Johnson appears in Parliament to give an update, pertaining to matters in all areas of his Ministry.
For the past months, Parliament has been awaiting the visit of this Minister but so far the members of Parliament have only been receiving reasons after reasons why the Minister had to be constantly postponing one meeting after the other.
MP Doran identifies the recent mention of the intent to dismiss a large number of employees at the Princess Juliana International Airport, as this is a very serious matter, which has caused a lot of concern and worries among P.J.I.Employees and their families.
In addition, MP Doran eagerly awaits the answers from the Minister to questions regarding various topics, for instance;
The Airport, as since assuming his post as Minister of TEATT Parliament has yet to get an update from the Minister to give an overview and a status update on the airport, as far as it relates to the conditions of the terminal building, the operations and working conditions of the employees.
The Harbor, which is also one of the largest ports of entry to Sint Maarten and one of the main pillars of our economy.
Establishing a Calibration department within the Ministry of TEATT is the last agenda point for this urgent meeting request. This department will function in accordance with the Calibration law (Ijkwezen wet)
Tourism is our main source of income and thus, proper development and management of these facilities and departments are pertinent to the optimal progress of St. Maarten.
Parliament and by extension the people need to be properly informed about the statuses.
MP Doran would like to highlight the fact of all the recent travels by the Minister to lobby and meet whichever entity over the past months, it is hard to understand why the Minister finds it so very difficult to take the one minute drive to Parliament, and speak to the Members as well as to the people of this country whom he represents.