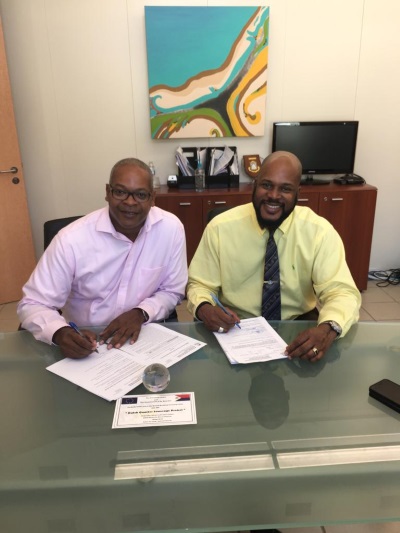 PHILIPSBURG:--- In anticipation of the upcoming start of the 10th EDF Project, VROMI Minister Miklos Giterson and Minister of Justice V.H. Cornelius de Weever signed off on Friday, October 19th the traffic waiver forms that will allow for the extensive works in Dutch Quarter to begin. The project will realize the expansion of the sewer network including home connections and connection to the main sewer line, the upgrading of the side roads, improvement of the overall drainage system, the upgrading of public street lighting as well as the construction of pedestrian sidewalks.
During this time the excavated area will be closed off to traffic and pedestrians. A number of traffic signs will be placed at key locations to inform the public of the works. During traffic peak hours extra personnel will be put in place to help direct the traffic for work at day or night.
The 10th EDF groundbreaking ceremony will take place on Wednesday, October 24th.