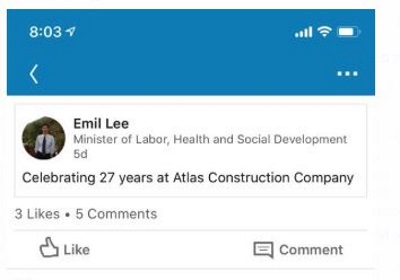 ~PJAIE Terminal Building is not operational.~
PHILIPSBURG:--- Minister of Health and Labor Emil Lee showed up at the Princess Juliana International Airport (PJIAE) on Friday with two un-uniformed persons along with a labor inspector claiming that he was visiting PJAIE Terminal Building to conduct "Health Inspections".
SMN News learned that Lee and three other persons namely Adolfo Fraser, Joycelyne Coutar and Orlando Duivenvoorde, two of whom were not dressed in a government uniform. Lee and his team approached Airport Security and informed them that he was there to conduct health inspections and was told that the Airport Terminal Building was not operational and as such, there is no need for health inspections to take place. Lee walked away and then return and informed the Airport Security he was there for Labor Inspections, again he was told that the building site which is under construction was controlled by a contractor. The Minister who is not an inspector began asking Airport Security if they were denying him and his team access to the Airport Terminal Building. Lee and his team chose to walk through a door that was open and did his inspection even though he is not an inspector and has no right to access a building that is under construction.
Since it is a construction site there is no reason for health inspectors to inspect. Only VROMI for building requirements, labor for labor requirements and justice for immigration purposes.
Once it was cleared that the inspection was for labor control, access was granted.
The employees working on the construction site are employed by the contractor and subcontractors. They have an obligation to comply with the relevant labor laws.
Minister Emil Lee owns Atlas Construction Company did he at any time did control with his team of inspectors and work sites where Atlas is working? Has he been leaking information to his illegal workers or did he place them at locations that labor inspectors are forbidden to control are only some of the questions the Minister has left for the community to figure out the answers? Just in case Lee decides to say the Atlas Construction Company belong to his wife. A snapshot of the Minister's LinkedIn Account shows he is celebrating 27 years with the company.