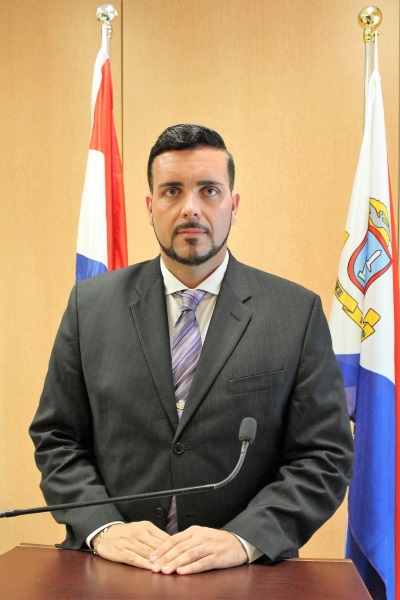 POND ISLAND:--- Based on information provided by the St. Maarten Nature Foundation and recently published in the local media about researchers from the University of Hawai 'i at Manoa School of Ocean and Earth Science and Technology (SOEST), discovered that several greenhouses gases are emitted when common plastics are degrading in the environment.
It has been reported by researchers that plastic bags (polyethylene), is the most produced and discarded synthetic polymer on a global level and is the largest emitter of greenhouse gases into the global environment.
Greenhouse gases influence climate change which includes sea level rises, increase in global temperatures, stronger storms/hurricanes, flooding, drought, increased erosion, and the health of land and ocean ecosystems.
According to the Nature Foundation, single-use plastic bags, plastic items, and Styrofoam, are known to have negative consequences for the environment (organisms and ecosystems).
Minister of Tourism & Economic Affairs Stuart Johnson commends those businesses that have taken the lead to reduce their single-use plastics and start to use reusable and biodegradable alternatives.
Johnson added that countries around the world are taking measures to reduce their footprint on the environment and to do business in a sustainable manner.
Minister Johnson says he has taken recent note of Member of Parliament Sarah Wescot Williams initiative draft law that has been submitted to the House of Parliament to ban single-use plastic bags by amending the General Police Ordinance.
"Our country's main industry is tourism. Our environment is one of the key selling points to visitors abroad. Our beaches, and underwater ecosystem are part and parcel of our economy, and therefore, every effort must be made to not contribute to their degradation or destruction but create an eco-friendly destination.
"Every individual has a responsibility to keep their environment clean. I read where more than 1000 pounds of trash were removed from Mullet Bay beach during the International Coastal Clean-up day.
"This shows that beach goers must do better. Bag your garbage and take it back home is one way to keep our beaches clean for everyone to enjoy.
"I applaud all efforts underway to reduce their footprint on our environment. There is much to be done, but we are on the right track and it always starts by taking the initiative and making that move and being consistent in keeping our environment clean on a daily basis," Minister Stuart Johnson concluded.