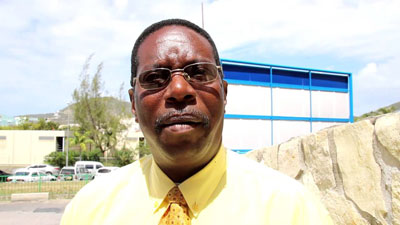 ~Facebook bacchanal with UD supporter triggers dismissal.~
PHILIPSBURG:--- SMN News learned that the Interim Minister of Justice Cornelius de Weever has dismissed the Chief Operations Officer (COO) Fernando Clark from his position at the Pointe Blanche Prison effective April 1st, 2018.
Information reaching SMN News states that Clark had a dispute on Facebook with a former UPP candidate who is now a stronger supporter of the UD. SMN News further learned that the supporter Amand Meda asked Clark via Facebook what are his credentials to hold the COO position at the prison then he later accused Clark of having drugs smuggled into the prison under his nose. It is further understood that Clark told the individual that it is probably his relatives that are smuggling drugs into the prison and that he should stop them for committing such acts. It should be noted that Amand Meda was appointed by the Interim Minister as his driver in the Ministry of TEATT.
It is further stated that interim Minister of Justice Cornelius De Weever met with Clark on March 1st where the Minister informed Clark that he had two options one being that he could request a transfer or he could either resign. The source said Clark then informed the Minister that he would seek legal advice and get back to him. It is further understood that Clark responded to the Interim Minister in writing which was also copied to the Council of Ministers and the Parliament of St. Maarten, based on the fact that the letter was copied the COM and Parliament the Minister opted to dismiss Clark as of April 1st.