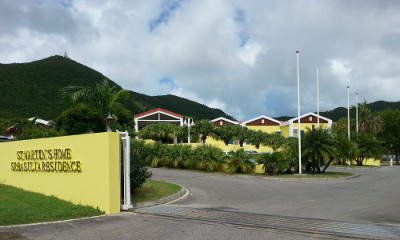 PHILIPSBURG:--- The White and Yellow Cross Care Foundation. St. Maarten is happy to announce two projects which give 50 persons the opportunity to be trained as level 1 basic construction worker or health care assistant in the next 6 months. Courses and internships will be organized in collaboration with the Department of Labor Affairs & Social Services. Further partnerships are currently being explored and will be worked out with the education department of St. Maarten Medical Center, NIPA and MPC/SVOBE this month.
Interested persons need to register on THURSDAY, January 11th at the Government Administration building, Department of Labor Affairs & Social Services from 2:00 – 5:00 p.m.
Registration is open to persons, who
Have the Dutch nationality or permanent residence on St. Maarten (must be proven)
Are currently unemployed and have no perspective of returning to their previous job
Are between the age of 18 and 50
Have a strong interest and potential skills in working in the construction or healthcare sector
Were previously employed in the tourism/hospitality/service industry
Show willingness to work in a team
Are physically fit
Have basic literacy skills (reading and writing)
Have successfully completed primary school and preferably some years of vocational education
After registration, there will be an information session and application on Wednesday, January 17th.
For both courses, a maximum of 20-25 participants will be admitted. The training will be a combination of theory and hands-on (approximately 20%- 80 %) and will start as a full-time program on Thursday, February 1st.
On June 29th the training program will be closed off. Participants successfully attending the program and meeting requirements will receive a monthly stipend. After successful completion, they will obtain a level 1 vocational diploma issued by NIPA or St. Maarten Medical Center.
The funding for this project is part of the first funds being made available by the Dutch government after hurricane Irma. For the last months the White & Yellow Cross is observing the dire needs of its clients and decided to assist the most vulnerable in our community through these projects. The house repair program for its clients combined with investing in training and employment opportunities will be a first step to alleviate pressure on a number of workers and families.
Interested candidates are urged to show up at the given date and time at the Government Administration Building as this will be the only opportunity to register. They are reminded to bring their ID, passport or copy of proof of permanent residence.
WYCCF Press Release