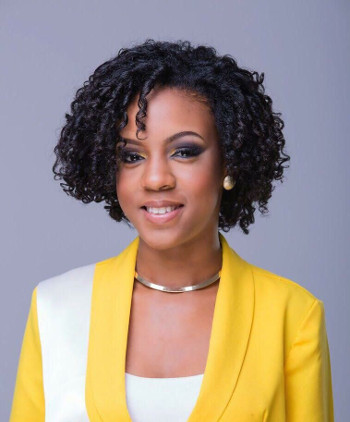 MARIGOT:--- Tasyanna Clifton, Saint-Martin Carnival Teen Queen 2017 will be participating in the 38th annual Haynes Smith Miss Caribbean Talented Teen Queen pageant on Saturday, December 30th in Saint-Kitts. She will be the first contestant to represent French Saint-Martin in this pageant.
Tasyanna will be vying for the crown along with 6 other contestants from the region (Anguilla, Antigua, Barbados, Guyana, St Lucia, St Kitts). "This is an honor to have our Queen participate for the first time. It will be a great opportunity for us to showcase our culture and resiliency despite the aftermath of the hurricane" says the FCDSM President Luciana Raspail.
Tasyanna Clifton, will be competing in the following segments: introduction, theatrical wear, talent, evening wear, and interview. Tasyanna is very much positive and has been preparing for the show with her chaperones from the Sky Consultancy team.
She will be leaving this evening for St Kitts and has a full itinerary prepared with the other contestants before the big day.
"We are confident that she will represent the island to the best of her abilities and will make us proud. She has our full support and we wish her nothing but the best. "adds the President.
FCDSM would like to thank SKY CONSULTANCY, EUPHORIA, SIGN TRIPLE NINE and the OFFICE DU TOURISME for their support.
FCDSM Press Release