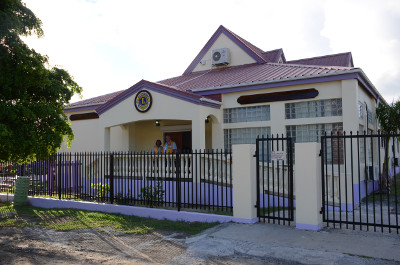 PHILIPSBURG:--- On Tuesday, December 12th, 2017 the Sint Maarten Lions Club will celebrate its' 47th anniversary. The Club was founded on December 12th, 1970.
The 22 charter members of the club were Ben Vlaun, Frank Arnell, Fred Baptist, Will Barendsen, Leslie Cannegieter, Jack Cooper, Walt Dietl, Victor de Tulio, Samuel Hazel, Carl Heineman, Ronald Van Grieken, Rudy Dovale, Johannes Arrindell, Franck Jansen, Rudolf de Kort, Rush Little, Gunter Muller, Henk Nahar, Alphonse O 'Connor, and Don Pointer. The late Ben Vlaun was the club's first president.
Over the years, the St. Maarten Lions Club has grown and currently has more than 50 members. In the year 2000-2001 Lion Lisandra Havertong served as our first female President. The present President for 2017-2018 is Lion Alison Busby who will serve until June 30, 2018.
Our club is known by the community for its many projects and fundraising activities amongst others; The Annual Lion Wally Havertong Christmas Bingo Spectacular, Lion Nelson Van der Linde Senior Citizens' Party, Lion Rudy Hoeve Health & Wellness Fair and the Student Excellence Program
This year due to the many challenges on the island after hurricanes Irma and Maria, President Alison Busby was forced to adopt the regular projects and activities. Rebuilding St. Maarten is the new theme proposed for this rest of the Lionistic year for 2017 – 2018. In January the club will continue with activities and projects towards helping rebuild the community of St. Maarten.
The President, Board, and Members of the St. Maarten Lions Club would like to thank the business community and also general public for their support of the club's 47 years of existence.
St. Maarten Lions Club Press Release