Saint Martin Evolution Toastmasters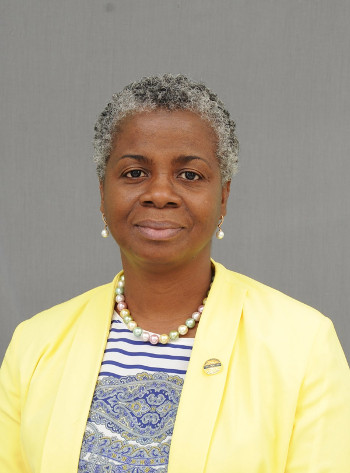 MARIGOT:--- Toastmaster Vernicia Brooks did it again! She made history when she became the first member of the Saint Martin Evolution Toastmasters Club to attain the highest honor that Toastmaster International can bestow on a member. Toastmaster Vernicia achieved the distinction of Distinguished Toastmaster, joining the ranks of many locally known Toastmaster personalities such as Rolando Tobias, Valerie Brazier, Amanda Vital-Bedminister, and Priscilla Bell just to name a few as well as thousands worldwide.
Since the Toastmaster organization in November 2011, Toastmaster Vernicia Brooks has served the Club in various capacities while working on her personal development as a public speaker. Ms. Brooks has held numerous leadership posts within the organization which included President 2013-2014, Secretary 2014-2015, and VPE (Vice President Education) in 2015-2016. She is also a chartered member and mentor for the Cupercoy Sunset Toastmasters Club. She served on the district level as Area Director for the 2016-2017 Toastmaster year for Area 29, and was the liaison between the three Clubs within her division and the District. She is currently serving as Vice President Education for this year (2017-2018), her second time holding this very important post.
Toastmaster Vernicia passion for the opportunities offered by Toastmaster and its' development program which is self-paced has resulted in a loyal and dedicated advocate for their programs. TM Vernicia once said, "joining Toastmasters allowed me to be more confident in meetings; express myself clearly and made me capable of defending my views with ease. Through the training received, I was able to increase my confidence and unlock my potentials." One of her favorite quotes is from Napoleon Hill "if you cannot do great things, do small things in a great way".
President Toastmaster Marlene Toma and members of the Saint Martin Evolution Toastmasters Club congratulates TM Vernicia on her accomplishment and for making the Club proud once again!
Toastmaster Vernicia encourages anyone one wishing to develop speaking or leadership skills to join any one of the eight (8) Clubs on the Island. The Saint Martin Evolution Toastmasters is the only bilingual Club and is located in Marigot, St Martin, and meets every first and second Tuesday of the month at 7:30p.m. at the Former Evelina Halley School in Marigot. For more information about the club, please visit our Facebook page, St. Martin Evolution Toastmasters Club.
Toastmasters International Press Release