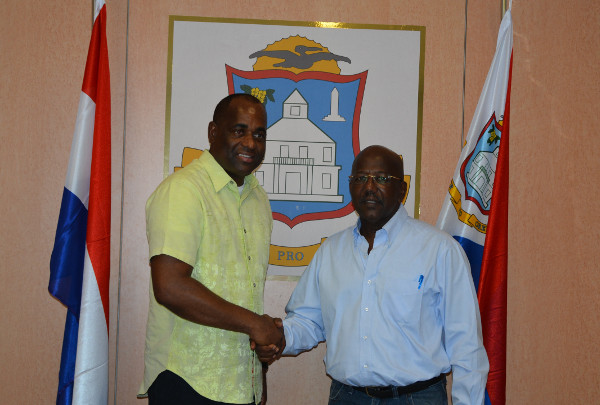 Honorable Prime Minister Skerrit,
It is with great pleasure and admiration that I extend to you, and the government and people of the Commonwealth of Dominica fraternal greetings on the occasion of the celebration of the 39th Independence anniversary of your beloved country. The Commonwealth of Dominica and St. Maarten share historically strong bonds of friendship and family relationships, bolstered by a very active and progressive Dominican diaspora right here on St. Maarten and by the interest you have personally shown in your demonstration of solidarity with the people of St. Maarten at a time of disaster. Our two countries not only shared the tragic experience of super powerful storms in the form of Hurricanes Irma and Maria, but also that undeniable resilience of our people which throughout history has seen us overcome all sorts of adversity.
As you celebrate your independence anniversary - for celebrate you must because no Hurricane is powerful enough to annihilate the spirit of your hard-won freedom- I wish you and the people of Dominica God's abundant blessings as you recover and rebuild your country. I want you to know that I share your vision of building a weather-resilient Caribbean that will make us an example to the rest of the world. We
are, indeed, Caribbean strong.
Long live Caribbean unity! Long live St. Maarten! Long live the Commonwealth of
Dominica! Congratulations once again.
Prime Minister of St. Maarten
William V. Marlin