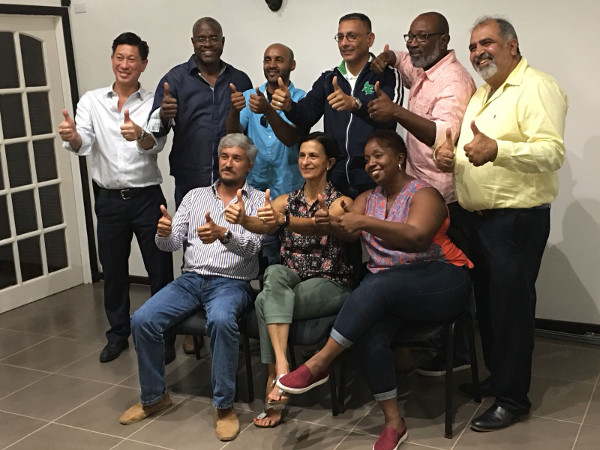 PHILIPSBURG:--- The eight members of Parliament who have affixed their signature to the attached declaration, assuring their commitment to break the deadlock that exists, do so convinced that any delay tactic at this eleventh hour will not result in any reconsideration by the Dutch government for St. Maarten. These members are
T. Heyliger, S. Wescot, F. Meyers, P. Gerry, T. Leonard, C. Connor, S. Bijlani and C. Brownbill.
We have to say what we mean and mean what we say. It is an unfortunate position this country finds itself in and without pointing fingers we believe that the relationship between the Dutch government and the Government of St. Maarten which has been off and on, now hangs in the balance.
This at a time, when our country's recovery hangs in the balance.
The outlook is bleak and there are no miracles. Our economic buoyancy and resilience that characterize us, while shaken is still present.
Clear is however, that the kind of recovery that we envision, the speed with which we envision such, after the kind of disaster St. Maarten went through is only possible through a multiple faceted approach.
Crucial to that approach is having the funding available to tackle the myriad of issues facing our country.
Crucial to that approach is a clear and shared economic vision.
Crucial to that approach is communication and participation.
With the above and not wanting any misunderstanding to be used against the people of St. Maarten, we have issued a strong statement by means of declaring that we -with the prospect of aid to the tune of hundreds of millions of Euros, will agree with amendments to the National Integrity Chamber ordinance and the conditions regarding the border control, with the firm conviction that this is in the interest of the people of St. Maarten foremost.
Click here to view the declaration signed by all members of the new coalition.
Press Release from President of Parliament Sarah Wescot-Williams