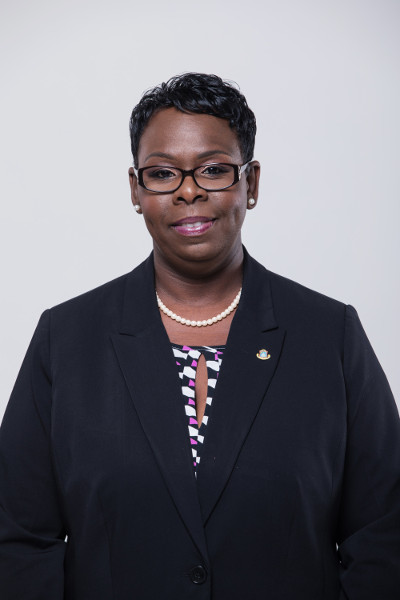 PHILIPSBURG:--- Minister of Tourism and Economic Affairs Mellissa Arrindell-Doncher on Friday said the only irresponsible action as it pertains to the kiosks at the Philipsburg Marketplace, is to sit by and do nothing about a long talked about situation that was made worse by the passing of hurricane Irma. "The only irresponsible action is inaction," she said.
The Minister explained that there were always past intentions to do something about a marketplace that has clearly run its course in terms and aesthetics, space usage and wear and tear. She said Hurricane Irma only compounded and expedited the issue by further damaging structures that have not been maintained over the years.
The Minister said the structures are old and unsafe for passersby and the users, and the spaces have developed into eyesores right in the heart of Philipsburg. VROMI will remove them and assess if any can be salvaged to be used again when the final plan is agreed upon. "There comes a point when we simply have to stop talking about solutions and genuinely work towards them. St. Maarten will go through a general rebuilding and recovery, and so too will the marketplace in Philipsburg."
"As a responsible Ministry, we chose to finally do something about this situation, long talked about in Parliament meetings, public forums and internally over many years. Besides the obvious issues after the hurricane, the realities of the development of Philipsburg and shortcomings of the area also must be considered in our ongoing planning," the Minister said.
As for the vendors, the Minister explained that government is responsible for designating a proper location. The current location and kiosks needed addressing and so an alternate is being considered, taking multiple factors into account. Information regarding this will be made available soon.
Press Release from the Ministry of TEATT