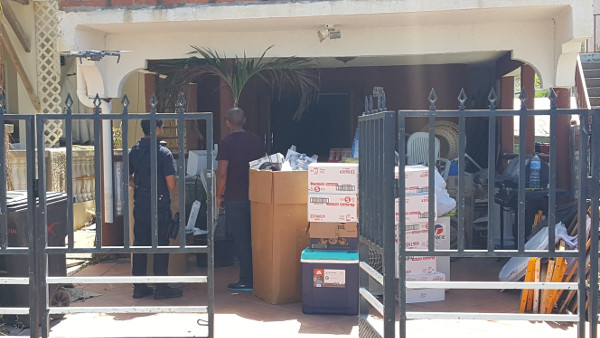 PHILIPSBURG:--- On Thursday, October 5th, 2017 nine more persons were arrested by police officers involved in the ongoing looting investigation. This investigation started immediately in the aftermath of hurricane "Irma". These arrests took place during house searches at seven different locations on the Dutch side of the island. At all of these locations, large amounts of looted items were found and confiscated for further investigation. At one location a firearm was located and confiscated. Two persons were arrested in Belvedere, two at Mount William Hill and five at Hope Estate. As reliable information continues to pour into the police department more house searches will be done. This investigation will continue to expand throughout the entire island of Sint Maarten including the French side, when and if necessary, through the good working cooperation between law enforcement departments from both sides of the island. All suspects arrested on Thursday were taken to the Philipsburg Police Head Quarters where they are held for questioning and further investigation.
Family member of victim reports to police headquarters.
PHILIPSBURG:--- A family member of Mr. Reginald Andrews, victim of the deadly stabbing which took place on September 17th at Over the Bank in Philipsburg have finally reported to the Philipsburg Police Head Quarters. The body of Mr. Andrews whose life was violently taken is being held at a morgue until family members would come to claim the body. The family members in question recognized they body of the victim as that of Mr. R. Andrews.
The police department sends out words of gratitude to the community who have been very instrumental in locating family members of the victim.
Police are trying to locate distributors of a specific brand.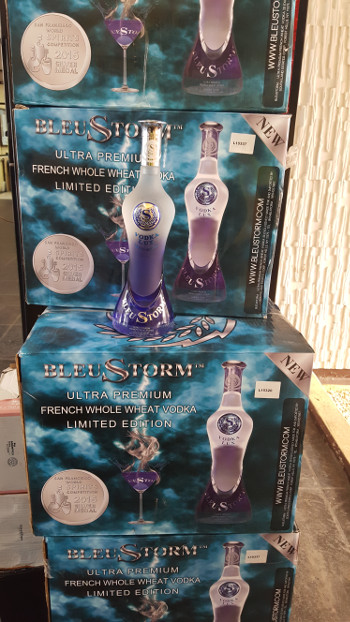 PHILIPSBURG:--- During the looting investigation, eight cases of "Bleu Storm Vodka" was found and confiscated. This brand of vodka seems to be quite rare. Many distributors and liquor stores were contacted but none confirmed to be the representatives of this brand. The police department wants to return these cases of alcohol to the rightful owner and is asking the representatives/distributors to the police department to claim their belongings.
KPSM Police Report