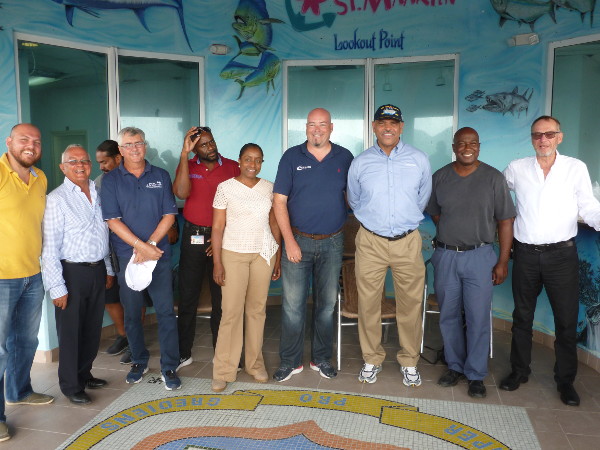 PORT ST. MAARTEN:--- A delegation from Carnival Corporation & PLC lead by President and Chief Executive Officer (CEO) Arnold Donald, met with the Minister of Tourism & Economic Affairs Mellissa Arrindell-Doncher, and members of Port St. Maarten Board and Management on Friday afternoon regarding the status of the country's port facilities and the destination.
The Carnival Corporation delegation told the Minister and Port St. Maarten representatives about the cruise lines love for the destination and that they are here to support the people and the country.
They added that they are excited about the spirit and determination of the people they have met with so far with respect to the rebuilding of the country.
Port St. Maarten Management and Board briefed the Carnival delegation about the current state of affairs at the Dr. A.C. Wathey Cruise & Cargo Facilities.
Information was also provided about the Great Bay Beach Promenade, the commercial center of Philipsburg, Front Street, beaches, shore excursions, among other tourism-related services.
Port St. Maarten has already contacted tour operators for status updates pertaining to their readiness for the upcoming cruise season.
Carnival Corporation was very pleased with the positive attitude, forward-thinking and outlook displayed during the meeting on Friday.
Port of St. Maarten Press Release