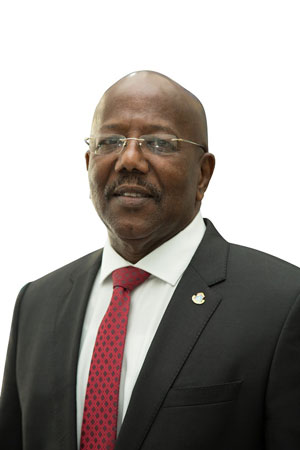 GREAT BAY (DCOMM):--- Prime Minister William Marlin on Monday afternoon chaired his third Emergency Operations Center (EOC) meeting where he was briefed by various Emergency Support Function (ESFs) coordinators with respect to national preparations for the arrival of Hurricane Irma.
The country is now under a Hurricane Warning as of 11.00AM on Monday morning. A Hurricane Warning means that hurricane conditions are expected within the warning area.
This warning is issued 36 hours before the anticipated first occurrence of tropical storm force winds, conditions that make outside preparations difficult or dangerous.
Preparations to protect life and property should be rushed to completion.
School Closure Status:
Schools are closed on Tuesday, September 5 until further notice.
Government Closure:
Government offices are closed on Tuesday, September 5 until further notice. Emergency services will operate as normal. Essential services will operate as they prepare for the arrival and passage of Hurricane Irma.
Business Closure Status:
It is mandatory that all businesses including casinos close at 12.00 PM on Tuesday, September 5, with the exception of Supermarkets, Hardware stores, Restaurants, Pharmacies, Gas stations, and Bakeries, which is allowed to remain open until 5.00 PM on Tuesday, September 5, as they provide essential services/products in preparing for the hurricane.
Only restaurants on hotel properties are allowed to remain open after 5.00PM. Hotels are advised to make arrangements for staff at the property.
Curfew:
A curfew will be in effect as of 8.00 PM on Tuesday, September 5 until the passing of the hurricane and the damage assessment has been completed. Everybody should be off the road by that time.
The EOC will meet on Thursday morning at 9.00 AM to assess the situation and decide about the curfew.
The EOC will meet again on Tuesday morning to assess the latest information about Hurricane Irma.
The Prime Minister will be making a national address on Tuesday afternoon at 2.00 PM.