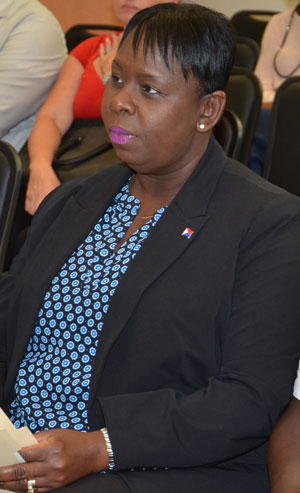 PHILIPSBURG:--- Due to the threat of Hurricane Irma, Minister of Tourism and Economic Affairs Mellissa Arrindell-Doncher will not be travelling to Seatrade Europe in Hamburg Germany on Sunday, September 3.
The Minister, who is also responsible for the Met Office, Aviation and Harbour affairs, will remain on St. Maarten to assist the Council of Ministers and emergency branches of government with the preparation for Hurricane Irma and its aftermath.
The Minister will still be represented in Germany by her Chief of Staff Cecil Nicholas. Port St. Maarten will also be represented at the event.
The Minister was scheduled to attend Seatrade Europe which begins September 6 until September 8 and brings together senior buyers, planners and key decision makers from Europe's ocean cruise lines with suppliers from all sectors of the industry.