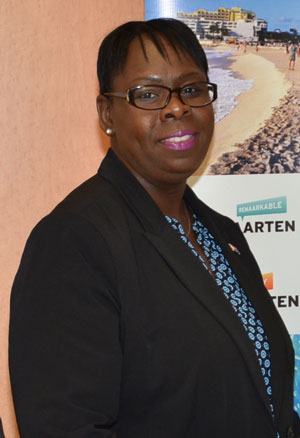 PHILIPSBURG:--- Minister of Tourism and Economic Affairs Mellissa Arrindell-Doncher on Thursday urged all residents to start preparing immediately for the passing of Hurricane Irma. Though it is unclear how the storm will track next week, the Minister said the size of the storm and will probably affect the island in some way, shape or form.
"So it behooves all of us to be prepared and start putting things in order from now. Private homes, hotels properties, businesses, the marine sector, everyone should be ready for whatever comes our way. Please do not take the storm lightly. Let us be as prepared as we can be and trust that God will take care of the rest. But we must be ready," she said.
Hurricane Irma on Thursday developed into a Category 2 hurricane and is forecast to possibly develop into a dangerous category 4 next week. The storm should impact our area by Tuesday or Wednesday.