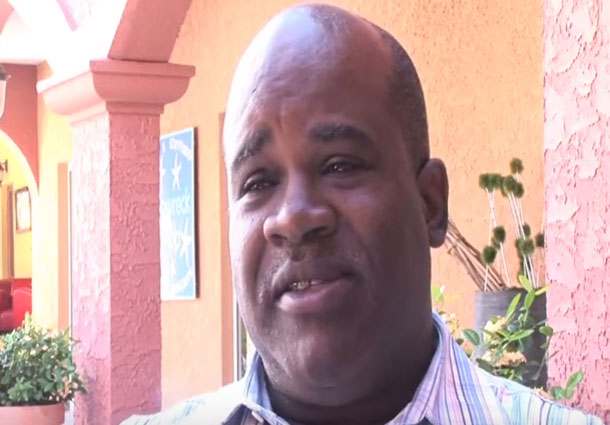 PHILIPSBURG:--- The parking lot of the Government Administration Building was filled to capacity Saturday night as several musicians came out and performed as they honor fallen cultural icon, Neville York.
The late Neville York was the head of the Culture department, he also penned the island culture policy and taught steel pan and other culture related activities at several schools.
The late Neville York was known throughout the region for his steel pan music he also wrote several songs. On Saturday night several of his students performed at the wake which turned out to be a culture show.
York passed away during the early hours Tuesday morning at his Cay Hill home of a massive heart attack, just the day before he played his famous steel pan music at the home going ceremony for his mother who was laid to rest last Monday.
While the community and those involved in preserving St. Maarten's culture turned out in large numbers to remember a man who helped to enhance and highlight St. Maarten's Culture it was evident that the only Minister that came out to support the Civil Servants and the York family was Minister of EYS Silveria Jacobs.
Several Ministers that are on the island did not show their faces either Members of Parliament. However, their absence did not stop the musicians and bands from performing for their fallen friend and colleague.
The late Neville York will be laid to rest on Tuesday, May 16, 2017. His body will leave the Emerald Funeral home to the Methodist Church on Front Street. Viewing and tributes will begin.
Click here to view photos of the Cultural manifestation held Saturday night in honor of the late Neville York